Learn how commercial cleaning software can help your management team create and implement a rock-solid customer referral program.
Nowadays, when people look at products and services, they tend to trust their friends' opinions and recommendations over traditional advertising. According to Jay Bayer, when it comes to making a purchase decision, 92 percent of consumers trust the recommendation from someone they know over a company's advertising.
What does this mean for your commercial cleaning company? As a janitorial management team, you rely on every employee to build trust with each client through excellent customer service. Although offering excellent customer service is a powerful customer retention tool, it isn't going to magically result in an increased number of customer referrals.
To increase your number of customer referrals, your team needs to figure out how they are going to ask for and manage each referral. Here are three steps to help you create and implement your customer referral plan:
Step 1: Remember, It's about People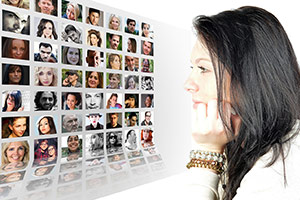 Traditional communication structure suggests that because your cleaning business serves another business, you fall into the business-to-business (B2B) category. But functionally, there is a person within your customer's company that liked your business' services and people enough to sign your contract.
Additionally, if your custodial management team is serious about increasing the number of customer referrals, you are asking that same person to refer you to other people within their professional network. Bottom line is, your commercial cleaning business is a people-to-people (P2P) operation.
The success of your customer referral plan hinges on the people you choose to involve and why. It is important that you select the right people out of your customer base. If at first you are having a hard time thinking of the right people to involve, look at your latest customer survey results and look for customers that:
Have a great customer service story to tell
Share your passion for clean spaces
Recently increased the square footage of their contracts with your company
Have already passed your name to other people within their network
After building a short list of names, think about why these customers might want to refer you. If you decide you need to offer an incentive for doing so, make sure it fits your business. Because you want these individuals to re-invest in your business, discounts or free services are a great alternative to offering cash.
The next step is to invite the individuals you've selected to get involved.
Step 2: Inviting Customer Action
Duct Tape Marketing said that most customers welcome the opportunity to share their find with friends and family. But to get customers to act, you'll need to invite them first. But when and how should you invite your customers to provide referrals?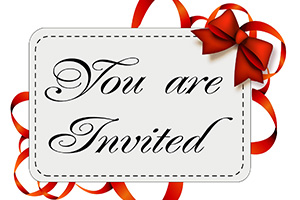 Finding the right time to invite a customer is important. Although customers are typically the most excited about their purchase right after the sale, don't ask for referrals while handing them a bill. If you are having a hard time thinking of alternative times, look for trends in your customer survey data to see if there is a consistent time when customers are giving positive feedback.
Once you've found the right time to ask for a referral, you'll need to explain what kind of action your customer should take. It might be easy, for instance, to ask the customer for names and contact information of individuals or businesses who are looking for cleaning services. But keep in mind that even if the customer obliges, you'll have received a "warm" lead, at the least.
If you want more than "warm" leads, though, think about the extra help your customer will need to bring in a true referral. The type of help you give will depend on your answers to the following questions:
Where are your customers meeting and interacting with their referrals?
How do you want customers to introduce referrals to your sales team?
For example, if your customers are meeting people in their network in person, it might be beneficial to provide them a small stack of your business cards to hand out at networking events. You might want to provide your customer with some brochures about your business as well.
To complete the circle, how do you want your customers to introduce their referrals to your sales team? In our networking example above, could the customer send an introductory email after a networking event that introduces both their referral and your sales team? Ask your team to help you brainstorm additional ideas.
Step 3: Saying Thank You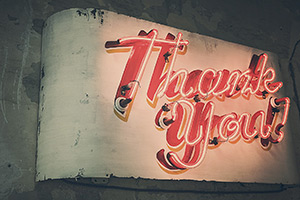 With so many different people involved, it is important to be mindful of everyone's contributions. After all, without your cleaners providing consistently excellent customer service, you probably wouldn't build trust with each client. Without trust, your managers couldn't ask for your customers' help in finding new potential customers, and your customers wouldn't recommend your professional cleaning services to their network.
Expressing gratitude for each person in the process will help reinforce this cycle of referrals. And finally, if you promised an incentive to your customers, make sure you deliver on it.
Is your custodial management team is ready to enhance its customer referral plan? Follow this link, to learn how our customer surveys can help your team today.