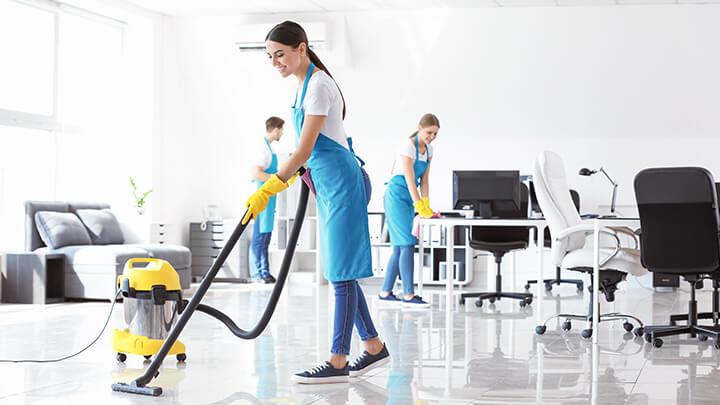 Creating a culture of accountability and productivity within your custodial team may seem impossible. But you can make it a reality with these three steps.
The old proverb, "Time is money," is a harsh reality for the janitorial industry. Why? Because 90 percent of all cleaning budgets are allocated to employee labor. To custodial managers, the following scenario may sound familiar:
When team members don't work efficiently
Project expenses quickly spiral out of control
Managers must realign the project's budget
In the example above, there is a direct correlation between an employee's efficiency and the project's final cleaning cost. The good news, as custodial teams challenge themselves to increase their productivity, the team's labor costs will decrease.
Which gives managers the freedom to reinvest the project's savings into other areas. But who is responsible for improving their efficiency? Every member of the custodial team. Although managers, frontline cleaners, and janitorial inspectors have different roles, they share this responsibility.
But how can your team increase accountability in your workplace? If your team is going to successfully make changes, you must implement the following productivity improvement strategies:
Empower Personal Accountability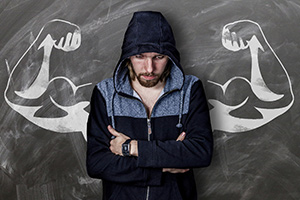 If your custodial team is trying to foster a culture of accountability, the foundation must be built on individual employee accountability. This means every manager, cleaner and inspector, must accept and own the consequences of their actions.
After all, if individuals don't pull their own weight, then it is hard for the team to meet larger goals. Therefore, employees who are not currently held accountable, may feel scared and overwhelmed by this cultural change.
To help alleviate the fear your employees feel, turn workplace accountability into a simple step-by-step process. Then walk each employee through the following process once or twice:
Assign each employee a specific problem or set of tasks.
Allow time for each employee to complete the work to the best of their ability.
Ask each employee to evaluate what happened.
If there was a problem, talk through possible solutions.
Give the employee space to implement and evaluate what happened.
Eventually, each employee will be able to outline their own assignments and then explain their role in the solution. After completing this process a few times, they will feel a greater sense of pride and ownership in their work.
Reinforce Accountability as a Team
Once each employee understands their role—it's time to combine their efforts and create a team. Unfortunately, combining several high performing individuals into a cohesive team isn't nearly a straight forward process. If you expect results immediately, teach your new team how to coordinate their efforts.
In short, what can in-house and contracted janitorial teams do to improve productivity? The key is explaining how each employee's responsibilities, simplifies their coworker's job. In essence, your team turns productivity into a process.
Creating a process for your facility management team to increase productivity and accountability at work doesn't have to be hard. Instead, it could be as simple as choosing a janitorial software and asking: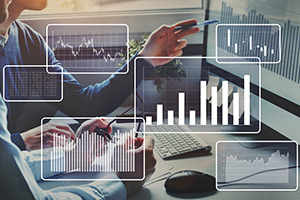 Frontline cleaners to open each digital work order before they start cleaning and then simply close the request once it's finished.
Inspectors to perform janitorial inspections using an inspection app so that pictures and notes can be easily added to cleaning deficiencies.
Custodial managers to review the analytics collected from each cleaning inspection and service to identify any performance trends.
As employees communicate their results through the software in real-time—the software will analyze the team's performance. Over time, the team will be able to identify problem areas and continuously improve specific areas of their cleaning services.
Maintain Accountability Infront of Customers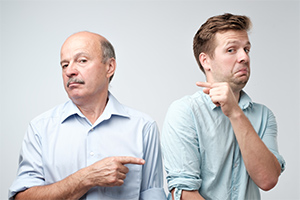 Although your employees may not regularly work with customers, they may still bump into the occasional building patrons as they clean. This means, your in-house or contracted custodial team also plays a role in your ability to keep customers.
Unfortunately, employees new to customer service, typically show customers a lack of accountability. Why? Because it is hard to take responsibility for something you didn't do, in front of someone you don't know. Making this the most difficult step for your employees.
However, if you want to increase your team's overall accountability at work—you must teach your custodial team strong customer service skills. Show your team how to take responsibility for any facility-related issue brought to their attention while on-site.
Again, give your team a simple process to follow, such as:
Thank the building patron for making the effort to raise the issue.
In one sentence, explain how you are going to take care of the problem.
Follow through on what you promised to do.
Although increasing accountability and productivity might sound intimidating, remember it is achieved one step at a time. With a little time and practice, your team will begin to reap the intrinsic and monetary benefits these processes offer.
If you would like to learn more about our janitorial inspection software and how it can help your team increase productivity, schedule a demo today!