Learn a few simple ways to use technology to improve your visibility and revenue, using CleanTelligent's years of experience in janitorial business software.
It's no secret that technology is now changing and evolving more rapidly than ever before. I always find it interesting to see how different kinds of people in the janitorial industry react to trends in technology, specifically in the world of janitorial business software. Some people are always eagerly looking for "the next big thing that'll change the world." Others aren't as proactive but jump on the bandwagon once they see how the new technology would benefit them. Still others see technology as this big, insurmountable obstacle that just gets in the way of using tried-and-true business practices.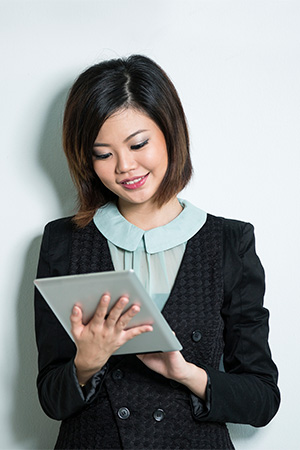 Before I go trying to tell you which mindset you should have, I want to let you know that I think there are many benefits to traditional methods of doing business. That said, to actively ignore the trends that are changing the world of business on a continual basis is probably not the best recipe for continued success. Here are just a couple of the recent technological trends that can increase visibility (and, therefore, revenue) for your company — without breaking the bank:
Social Media
With the exception of time spent on it, social media marketing is a great way to garner free publicity and visibility for your company. Whether your company is large or small, there's a wide variety of ways to use social media to reach your target audience. At CleanTelligent, we generally use social media for three main purposes:
First, because it's a great way to be seen by potential customers, we do our best to create and find relevant content that potential customers would find interesting or valuable.
Second, because it allows for instant communication, it gives us the opportunity to receive — and respond to — feedback about our products and services.
Third, social media provides multiple platforms for driving traffic to our website (where interested prospects can choose to learn and request information about how CleanTelligent works).
Website
There have been many times within the past couple of years where I've tried to search for a particular building service contractor or janitorial cleaning company, only to find that they don't even have a website (much less a good one). This is a real shame, because clearly not everyone yet sees the benefits of having a good website. Websites provide a great platform for increased visibility of your company in the eyes of potential clients.
If you're bidding for a contract, you can bet there's a good chance that they'll take a look at your website before choosing which company to award the contract. Use your website to not only include information about the products and services you render, but also to focus on the benefits that come from doing business with your company. Don't devote your entire website to focusing on your products and services. Instead, sell your potential clients on the idea of working with you by focusing on the benefits of your services (e.g., "better relationships with their clients," etc.).
As you can see, I haven't proposed anything radical or revolutionary — I just wanted to show you how simple it can be to embrace technology and begin to see the benefits that come from adapting yourself to thrive in a globalized, inter-connected world of business.