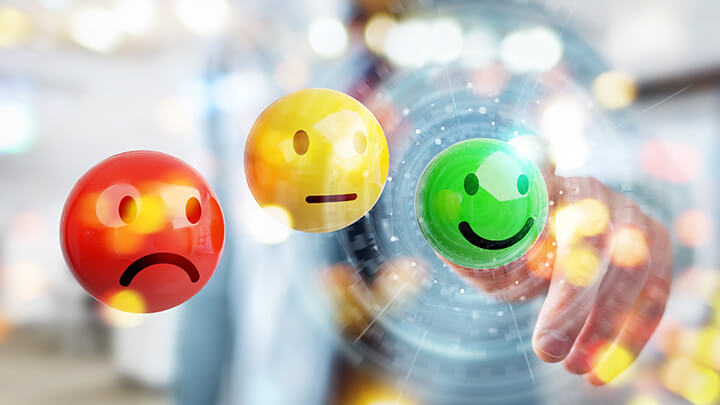 Your inspection rating scale affects the way your staff cleans for building patron health and communicates the value of each janitorial service to your clients.
If your cleaning service doesn't leave the facility looking immaculate, then you run the risk of upsetting a building patron. However, in light of the recent COVID-19 pandemic, the public is beginning to understand that cleaning for health is what the jan/san industry strives to deliver.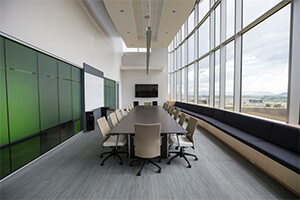 With greater scrutiny on your team's service, you must have a process where you can measure your sanitation product or service against the cleaning standards you promised. As cleaning deficiencies are found, you need a way to take corrective action in real-time.
Why? Because it is easier to proactively flag and fix your cleaning errors than waiting for a client to complain. Most janitorial teams regulate their service quality through a janitorial inspection process that includes a list of specific touchpoints that are evaluated and scored.
What is a rating scale and how is it used in cleaning inspections? Most inspections use a Likert scale—on one end of the range, the touchpoint meets the team's cleanliness standards. But, on the opposite end of the spectrum, the graded touchpoint fails and must be recleaned.
Essentially, the rating scale turns a descriptive or qualitative response into a quantitative data point. Whether you are fixing one-off-cleaning errors or if you are tracking recurring issues—the quantitative inspection data is much easier to collect and use.
Our janitorial inspection app gives you the flexibility to create a custom inspection report, using any combination of the following types of rating scales:
Pass or Fail Cleaning Inspections
If you have a large building and a lot of touchpoints to score—your team may decide to use a two-point inspection scale. This makes each inspection point a pass/fail rating which helps inspectors quickly compile their findings for each facility.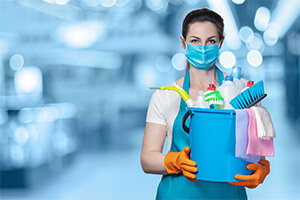 Generally, clients are happy with this scale because the items that fail are fixed soon after the inspection. However, this simple scale may leave your front-line team asking a lot of questions about what happened.
Why? Because they have to prioritize the cleaning error's resolution. The simplistic scale doesn't explain the severity of each issue. To alleviate this concern, inspectors should plan to document the issue with pictures and additional notes while using a mobile app.
Red, Yellow, Green Inspection Form
If your commercial cleaning team would like to retain a simple scoring system while also including a neutral point—the three-point scale may be the right fit. Additionally, this scale is fairly easy to color coordinate and communicate by using the colors of a traffic light.
As you can imagine, green indicates that the item passes inspection. Whereas yellow represents an acceptable score but needs improvement. Finally, red is unacceptable and requires your team to fix the issue in between services.
Each color is then assigned a score, green equals 100 percent, yellow may represent 75 or 50 percent, and red may represent 60 or zero percent. If your inspectors are color blind, you may choose to represent each color with a letter or the actual score.
1-5 Response Scale
Some studies have found that five, seven, and ten-point scales are the easiest to use. Why? Because, in some cases, the longer scales give the inspector additional rating options—which makes it easier to communicate quality control.
On a traditional quality control five-point scale, the scores reflected in your rating scale may reflect the following percentages: 100, 75, 50, 25, and zero. As in the three-point scale, anything that is rated 75 percent or above passes inspection—with a note about future improvement.
However, our janitorial inspection app is completely customizable. If you prefer, you may create a rating scale that is similar to the grades A-F from school. In this instance, the percentages would equal 100, 90, 80, 70, 60. This scale keeps the overall inspection rating over 60 percent.
APPA Custodial Cleaning Standards
According to APPA's website, this inspection scale was first defined in 1992 when the first edition of the Custodial Staffing Guidelines was published. Although this scale has five options, it is important to note that this scale is based on whole numbers rather than percentages.
When you use the APPA scale to evaluate a facility, it is important to remember, that there are five levels of cleanliness. These five levels are as follows:
Orderly Spotlessness
Ordinary Tidiness
Casual Inattention
Moderate Dinginess
Unkept Neglect
The APPA scale is mostly used to evaluate education facilities. In addition to creating a common language and method for measuring cleanliness—the program helps teams determine the size of staff required to deliver a specific level of cleanliness.
1-10 Janitorial Service Rating Scale
In an effort to be more specific, some clients and teams ask for the ability to use a ten-point rating scale. Why? Because the inspector is able to communicate the intensity in which a specific touch point either passes or fails.
The larger scale may give your janitorial team the ability to detect smaller variances in performance. For instance, if service quality is normally rated at a 9 and consistently slips to an 8, you may be able to address the issue before it slips into an unacceptable range.
Once you have chosen your scale and customized your mobile form, completing it is as easy as completing an online survey. As an inspector, all you have to do is mark your rating, take a picture, and add a quick note about what you saw.
Our janitorial management software will then calculate your results and turn any deficient score, with all of your notes and images, into a work order. This makes it easy to take care of any immediate issues and track recurring cleaning errors.
Would your team like to build a best-in-class janitorial inspection program? Download our latest quick-start guide to create a program that focuses on cleaning for building patron health.