The jan/san industry has seen many innovations over the years, although perhaps the greatest innovation to improve efficiency is operations software.
The lifeblood of a company is its workforce, but what allows a business to excel — not just survive — are new innovations. These tools help the company to improve processes so that "this is the best way to do it" becomes the mantra, instead of "this is the way we've always done it."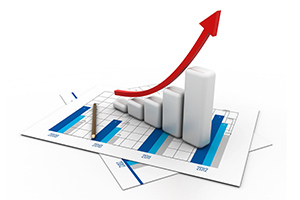 Of course there are many innovations over the years that have allowed the janitorial industry to grow in leaps and bounds (relatively-speaking, of course). If I really wanted to, I could probably dedicate about 10–15 separate blog posts to this topic. Rather, I think I'll focus most on one particular tool and innovation that has really made life easier for a large number of building service contractors and facility managers in the past decade or so.
Operations Software
Before you roll your eyes and think this post is intended to be just a shameless plug for CleanTelligent, give me a moment here to explain exactly why I think operations software is quite possibly the most important innovation of our industry for a long time.
Take the words of BJ Mandelstam, a writer for Contracting Profits, as the value of using a software program is discussed:
"Not very long ago, building service contractors ran their businesses armed with clipboards, spreadsheets, logbooks, pagers and tape measures. Complex tasks such as workloading or preparing a janitorial proposal were done manually, based entirely on BSCs' personal knowledge of the local market. Estimating the size of a facility, cleanable square footage, and the time required to complete cleaning tasks was much more of an 'art' than a 'science.' Quality control and client communication were performed in a similarly ad-hoc fashion. As a result, key business decisions were often made on incomplete or inaccurate assumptions costing businesses time and money.
"Now, sophisticated BSCs use a variety of technological tools to accurately and efficiently manage virtually every aspect of their operations, thereby mechanizing functions and trimming costs. The latest generation of custodial management software can easily streamline BSCs' custodial operations with tasks such as workloading, bidding and quality control, just as easily as it has been assisting with basic accounting, timekeeping and payroll tasks for years. When used correctly, software can provide BSCs with all the information they need to make informed business decisions, especially if they are faced with declining revenue from customers' spending reductions."
An Example
The real value of using software as a tool to improve efficiency is the availability of practical data that can be used to better the way you do business. Take this example of two building service contractors: BSC #1 uses pen and paper for their inspections, while BSC #2 uses a software program like CleanTelligent. Both are successful in covering their costs — let's say that both even make a profit. One day, the two go up against each other for a contract.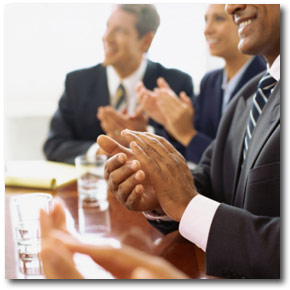 At the bid presentation, BSC #1 makes a solid presentation that covers the basics of the proposal (e.g., production rates). Afterwards, BSC #2 steps up and delivers a presentation that includes a series of janitorial reports and graphs — using the data gleaned from their software program — that prove to the property manager that BSC #2 not only meets the expectations of their clients, but also shows exactly how BSC #2 will consistently improve in how they perform. While both bids — each presented by a successful company — were good, which one do you think will win the bid? I could be wrong, but I would wager BSC #2 would win that contract nine times out of ten.
As mentioned before, there are many different tools available for those in the janitorial and facility management industry looking to improve the overall quality and efficiency of their business. Operations software — and there are many different quality software programs out there — is just one of such tools, but I really do think it's one of the most important innovations out there for any business in our industry seeking greater success and growth.