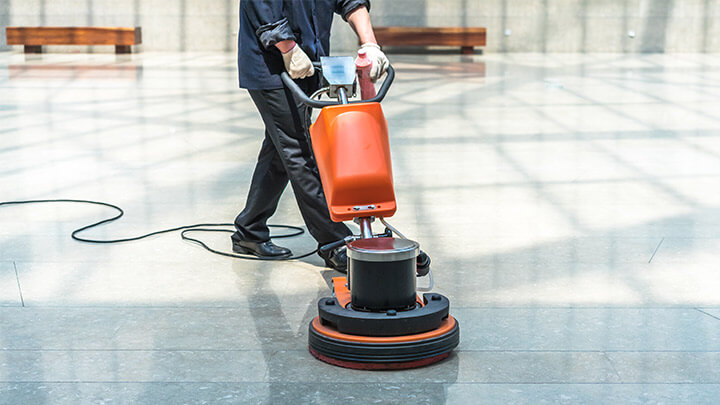 Learn how CleanTelligent's Job Scheduling Software can help you create a preventive maintenance program that reduces employee downtime and maintenance costs.
Benjamin Franklin once said, "An ounce of prevention is worth a pound of cure." Most of the time, people use this quote to talk about their health. However, this idea can easily be applied to anything from car ownership, to janitorial work, to preventive maintenance planning.
For example, if you have ever owned a car, then you know that every 3,000 to 5,000 miles you need to change the oil, which usually costs $35 to $50. However, if you skip an oil change, your engine runs hotter, which warps the components, and can cause the motor to fail.
The cost for repairs and replacement of a 4-cylinder engine is at least $4,000 or more. In addition to the price tag, reactive maintenance has another dark side. When you don't take care of things, machines and materials fail on their own schedule.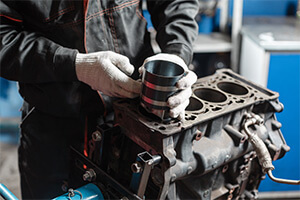 In janitorial work, if you don't take care of your equipment, it could fail when your team goes to use it next—putting your team behind schedule. Now in addition to paying for an expensive repair, you may have to pay employee downtime and overtime to get caught up.
A preventative maintenance (PM) program is a series of regularly scheduled inspections, repairs, and part replacements in an effort to reduce unplanned equipment failure. An effective way to reduce costly repairs and employee downtime.
If manually managing your maintenance strategy sounds difficult. Here's how you can use job scheduling software to decrease facility management operating costs.
Inventory Each Piece of Equipment
If your team has never created a preventative maintenance schedule before, create a pilot program for a single service location or sub-location. This gives your team an opportunity to gather data so that you can make your larger roll out more effective.
However, before you can input anything into the system, you need to inventory each piece of equipment your team uses. During this process, it is important to record:
The equipment's make, model, and serial number.
How you distinguish vacuum "a" from vacuum "b."
How and where each piece of machinery is stored.
The current condition of each piece of equipment.
In addition to your team's equipment, make sure you keep a list of your facility's materials. After all, specific floors and carpets require specific and regular care. If neglected you may be required to perform heavy refinishing, restorative cleaning, or it might require early replacement.
Create a Service Checklist for Each Critical Asset
After you compile your material and equipment inventory, you need to create a service checklist for each item. In our car analogy, an oil change is required every 3,000 to 5,000 miles, but the power steering fluid only needs to be changed every two years or 75,000 miles.
As you consult the owner's manual for each piece of equipment, you are going to find that different parts wear out at different intervals. These intervals are typically going to be listed in the machine run-time hours.
For now, just build out a list of preventive maintenance task(s). In it's simplest form, you are making a list that says at "x" run-time, replace these parts. At "y" run-time, inspect the equipment and check the wear-and-tear in these specific areas.
Our scheduling software makes it easy to tailor your list of frequently scheduled tasks. This allows you to create a preventive maintenance checklist for each piece of equipment at each service interval.
Use Job Scheduling Software to Build A Service Calendar
As a facility manager, you know how many square feet are in your building, and you know about how long it takes to clean the space with your team's equipment. This information allows you to estimate when each piece of equipment will reach the designated usage times.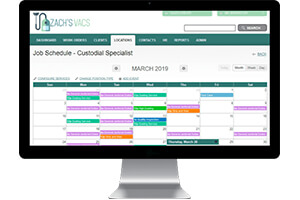 With this information and our scheduling software, you can set a recurring task to remind your team to perform the maintenance. The calendar will help you identify times when equipment is due for both predictive maintenance and use in an upcoming cleaning service.
The choice is yours, you can call the customer and let them know that you need to push the periodic cleaning out a couple of days. Or you could perform the time-based maintenance a little early. With advance notice, you can do right by both your equipment and your facility.
Additionally, when you use our software to schedule these tasks, you can set them with pre-task reminders. You can use the reminder to check your inventory and verify that you have all the parts for the upcoming maintenance.
Establish Performance Metrics To Track Improve
As you use our software to manage your maintenance program, CleanTelligent will automatically calculate the percentage of planned vs. unplanned tasks. This ratio will help you gauge the effectiveness of your preventive maintenance program.
If this metric is skewed toward more reactive or unplanned maintenance tasks, then you need to examine those work orders to see what equipment is breaking. As you comb over the information, try to answer the following questions:
Is it the same piece or type of equipment breaking over and over?
Is the equipment in question already having regular maintenance performed?
Does the owner's manual have additional guidelines not already included in your plan?
Is your staff using and storing the equipment correctly?
How old is the machinery, and what is it's expected lifetime?
These questions will help you decide what the problem is and how to fix it. Other key performance indicators (KPIs) of your maintenance program includes time to repair, maintenance backlog, and your average equipment and maintenance cost.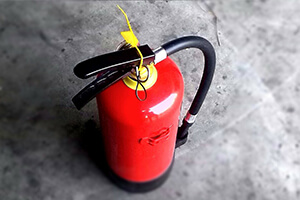 Once those KPIs are in check, your facility management team can use this process to build your preventive maintenance program, it would be a good idea to follow the same process to build your emergency preparedness program.
For example, you can schedule regular visual, mechanical, and internal maintenance inspections for your facility's portable fire extinguishers. You can even schedule reminders to remind your team to test the facility's smoke alarms
Start using CleanTelligent Software's job scheduling software to simplify your preventive maintenance program—today!