While janitorial inspections may be essential to the success of your company, so are your personal interactions with your customers.
Many of us have already done inspections — and some of you may still be doing them on a regular basis — but it's always nice to see a new employee realize how helpful these processes can be for cleaner and client alike. One thing that's even more important than the inspection itself, however, is the relationship you have with the property manager.
Recently, Porter Industries, a facilities service provider, received a grant from ISSA to hire an intern. The intern, named Trent, had multiple job responsibilities, including doing inspections. Trent chose to capture his experiences by writing down his thoughts and feelings about how he used his assigned inspection as a way to build his relationship with clients.
In his experiences, Trent found that the ability — and need — to interact with customers on a regular basis was vital to the success of his company. "I see how important the inspections I complete are to both the company and our clients," Trent said. "The data I provide through the inspections helps the cleaners see their strengths and weaknesses. The clients also benefit by comparing what they see at their businesses to what I see in my inspections."
Even after only a few weeks of training and experience, this intern has already seen that treating an inspection like a checklist is missing the point of an inspection altogether. Yes, an inspection is oftentimes simply recording the cleanliness and orderliness of that area, but the true purpose is much deeper.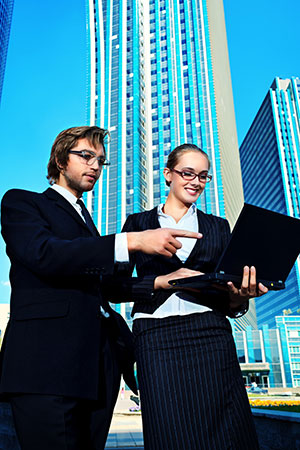 As professionals in the janitorial industry, we don't inspect offices and bathrooms because the contract said we'd do it — we inspect them because we want to ensure that the property manager is happy with the state of his or her facility. The best way to make sure that your clients are satisfied with you, however, isn't just the content in the inspection — it's the regular interaction that helps you build a durable relationship with that customer.
According to Wipro Technologies, the new trend in the corporate world is to appoint a "Chief Customer Officer."  This "CCO" has a host of responsibilities that all center on keeping the customer in mind during every business decision. Wipro stated, "As companies realize that today's increasingly vocal and interactive customer is beginning to call the shots, the ownership of the customer has become just as important as, if not more important than, operations."
I know it can be a scary thought to consider that operations — something that can be easily controlled internally — aren't the end-all, be-all of business success. In his time at Porter, Trent has seen that customer communication can be that "great equalizer" that helps your business reach the next level. "No matter how well the actual inspection went," Trent said, "if you show the customer proper attention, I believe they will be more willing to continue to allow the cleaner's business to stay there."
I'm not saying that every company out there needs to have a CCO, but I think that it does perfectly illustrate a recognition by the business world that the customer may not always be right 100 percent of the time, but having genuine and regular interaction with clients is a huge factor in determining whether a business thrives or slowly sails off into the sunset.