Simplify money management by establishing a routine, not trying to be cheap, using accounting and cleaning services software side by side and more.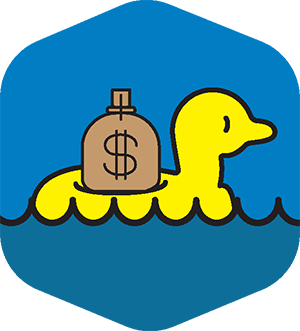 Good news.
The majority of small business owners expect good cash flow over the next year, according to the statistics online portal, Statisca. But in the 2015 State of Small Business Report, 36 percent of small business owners agreed that cash flow will be one of the top challenges for them in 2016.
Cash flow can be a flotation device or stick of dynamite for the life of a cleaning business, depending on how well the billing and accounting process can manage it. And before you pass on thinking about the status of your current system, ask yourself these questions:
Does managing my finances keep me from attending to other important things?
Am I at a point where I feel like I need extra help with my books?
Are Excel spreadsheets not cutting it for my growing business?
If you said yes to any of these questions, then it's a good time for you to re-think your current process for billing and accounting.
Here are some steps to implement as well as some costly blunders to avoid.
DO:
Use accounting software/technology

There are many great options available such as QuickBooks or FreshBooks. Wave Accounting is free to use. Electronic data entry is much faster, calculations are more accurate and the information can be instantly available online. Also, take advantage of online banking and direct and mobile deposits to save you time from traveling to a physical location.

Establish a routine

Sit down and plan out which tasks should be done on a daily, monthly, weekly and quarterly basis. This is one of the most important things to do. You need to have a system to continually update you about your dollars and cents. This will lead to more accuracy and organization for your records and will help you catch money-wasting practices earlier.

Integrate with cleaning services software

If you are currently using cleaning services software, find out if you can combine your accounting software with it. Doing so can help your business run even more efficiently if both can be accessed from the same platform. If they can't be consolidated, try to find an option that will at least work alongside your cleaning software.

Notify your clients

Before you start implementing changes that could affect client payments, make sure to update your clients ahead of time.

"Being clear with clients avoids the need for follow-up questions on items that may be confusing to anyone who receives [invoices], and that can delay payment," said Christine Lagorio-Chafkin from Inc. Magazine.
DON'T
Leave all the work to someone else

If you feel like you need extra help, consider hiring a full- or part-time CPA. But don't think you should just delegate all of the responsibilities to them and never have to worry about bills again. You need to regularly look at the numbers to know what's going on.

"It's super important as an owner to have a finger on the financial pulse," said Kathryn Amenta, a financial advisor in San Francisco. "I would recommend a business owner understand their finances fully before they turn it over to someone else to handle."

Try to be cheap

You might be tempted to go take a few accounting classes, learn the system better and then try to do a better job on your own. While it might make sense right now to not have to pay for accounting software or part-time help, those exact things might be what your cleaning business needs to move forward. Spending some money now might save you more in the long run.

Undertake the heavy lifting

When it's time for taxes and audits, have a professional help you out. This could be where full- or part-time help would come in handy.

Twenty-one percent of small business owners say taxes are the number one problem they face, claims Jason Rueger from Fit Small Business. Rueger also points out that professionals can save you days and weeks of hard work and can sometimes get you bigger refunds than you could on your own.