Having a quality website for your cleaning company is crucial, as is having custodial management software. Learn what good or bad things your website might be telling prospects.
Imagine you have a scheduled meeting with two potential business partners, Company A and Company B. You will have to choose the one you want to work with but you don't know much about either company yet.
You glance out the window and see these two cars pull up outside. The Company A representative climbs out of the sports car. The Company B representative parks the old junker.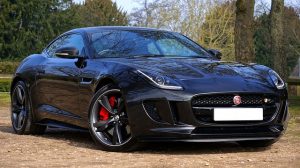 Company A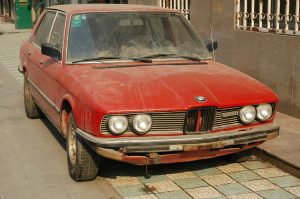 Company B
Now, before you even start a conversation with them, which one would you be more interested in talking with first? Chances are you would pick Company A.
Prospects go through the same mental process when they first see the website for your cleaning company. And if your company doesn't have a website, now would be a good time to set one up. It's critical for the growth of your business, as is having custodial management software.
Carly Okyle, from Entrepreneur magazine, reported that almost 50 percent of U.S. small businesses don't even have a company website. This is a problem because close to 70 percent of purchasing decisions are now made after online research.
If your cleaning company already has a website, that's great, but merely having one is not enough to help your business grow. Based on the quality of that website, here are three things it could be telling prospects and why:
"We are knowledgeable, modern, unique and have the exact solutions you need."
Engaging, up-to-date content

Content is updated regularly and features customer stories, calls-to-action, high-quality images and videos. There is a focus on selling the benefits of the products or services.

Targets specific problems of your audience

The questions and needs of your target audience are addressed immediately. Visitors don't feel pushed to purchase your products but do what you want them to.

Clean format and graphics

Money has been spent on developing the site. The website includes an easy-to-use layout, crisp colors that are consistent with your brand, professional graphics, etc.

Optimized for mobile devices

Google now penalizes websites if they are not mobile-friendly. As of 2016, 65 percent of digital media is viewed on mobile devices, including phones and tablets.
"We're all right. We're an average company with an average product."
New content and updates every so often

This leads to surges and drops in website traffic. Prospects will forget about you and look for other companies' websites (possibly your competitors) with more interactive content.

Simple website template

Free website templates with simple, commonly-used graphics are boring. Internet users want exciting, creative website experiences. Paying for a better site is worth it.

Use of generic language and phrases

Saying things like "We have the lowest prices" or "customer service is our number one priority" are too bland. Be creative in how you address your prospects. Speak their language.
"Don't even bother with us. We are so outdated!"
Abandoned look and feel

It's obvious that no one has touched the website in years. This shows how little you care about your online audience. Videos, images and photos are over a year old.

Heavy, distracting content

The website uses too many different colors and/or SEO keywords. There are annoying ads or pop-ups. Text and paragraphs on your web pages are excessive and long.

Slow loading speeds

Whenever website visitors click on buttons, links or videos, it takes forever to load. Prospects will quickly leave your site if this happens and might never come back.
CleanTelligent Software offers many different services for cleaning companies, such as inspections and work orders, that can be accessed from any computer or mobile device. Learn more today on our solutions page!