If you currently use technology, such as facility management software, here are three benefits your cleaning company will see if data is regularly collected and reviewed.
You can't manage what you can't measure and you can't measure what you can't see.

— Brian Hollandsworth
When you hear the words, "collect and track data," what do you think of? Running uphill, pulling teeth or unpleasant high school math classes, perhaps? You're not alone.
Many cleaning business owners find it difficult to track down and monitor numbers for their business. Many more don't even know where to begin as far as creating a data-gathering system and which metrics to focus on.
There is an endless supply of data that can be gathered regarding topics like company costs, employee performance, inventory levels and client satisfaction. It can all seem overwhelming at a distant glance.
But if your cleaning company is already using technology to increase profits or build company image, such as facility management software, there is one thing to keep in mind: The most successful companies using this technology are regularly collecting and reviewing data from it.
Once a cleaning company determines what it wants to track, there are many benefits that can come from that data, despite all of the "blood, sweat and tears" it might take. Here are three in particular:
Greater Business Awareness

You will be more aware of the processes that are going well and the problems that need fixing. If you see a negative trend, you will know sooner if there is a need to provide more training for a custodian or send your team to clean a certain location more often.

There will be less guessing when it comes to knowing how well your cleaning company is actually performing. Data gives your company more empowerment by knowing why your operations are effective and not simply that they are.

More Effective Decision-Making

Facility managers and cleaning business owners have to make countless decisions, ranging anywhere from purchasing supplies to hiring employees. They also have to determine if the technology they are using is worth company dollars.

If you are tracking data, such as how much money your facility management software or cordless vacuums are saving you, you will have the proof to justify your spending choices.

Increased Competitiveness

If you want more long-term success over your competitors, you need to be effectively using and tracking data. Put technology to work by using it to take corrective actions for your business and to cut costs.

A recent article from CIO.com talked about a study done by PricewaterhouseCoopers, a leading accounting company. In the research, it was discovered that 75 percent of businesses in North America and Europe lacked effective strategies for using data to get ahead of their competition.

"Data strategy is the biggest resource in gaining a competitive edge against other companies, according to the study," said Sarah White, a senior writer for CIO.com.

"By ignoring data or treating it as unimportant, business leaders do their companies a huge disservice when it comes to staying ahead of the game."
But Where Do I Start?
As mentioned before, many cleaning companies don't even know where to begin when it comes to tracking certain types of data for their business. Here are a few helpful steps from us and Harvard Business Review to get you started: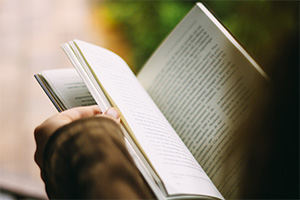 Learn the basics by educating yourself through online classes, executive education classes or reading books.
Figure out the types of data you want to track for your cleaning business (costs, employee performance, etc.).
Only focus your attention on tracking things that will help you take corrective action and improve processes.
Determine the best type of system or software that will help you track the data.
Set up a regular schedule to review and assess the data. Allow this data to influence more of your decisions.
CleanTelligent Software offers many different services for cleaning companies, such as inspections and work orders, that can be accessed from any computer or mobile device. Learn more today on our solutions page!