Having cleaning schedule software for your employees is critical but it's also important to know how to hire new employees that can boost your business.
Has it been a struggle attracting and recruiting new employees for your cleaning business? Are you concerned about competing with other companies around you for good employees?
We've come up with a list of powerful tips to help you hire employees that will live up to job expectations and stimulate business growth at every level.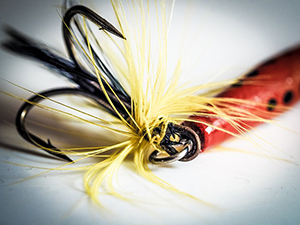 Provide tempting offers
If you run or manage a small cleaning company, you only have a few weapons of choice to compete with bigger companies out there. The benefits you choose to offer employees is one of them.
Barry Moltz, a small business expert, said that offering flexible work schedules, greater chances for advancement and opportunities to give back to society are good small company tactics for attracting employees, including Millennials.
Having technology for your employees to use, such as scheduling software for your cleaning services, is another great way to be more appealing to candidates.
Seek out people better than you
If you just want to hire somebody that does everything you can do or less, your company will struggle to thrive and grow. What you'll have is a little army of clones that do the same tasks over and over.
As a cleaning company owner or manager, you will want to recruit people who can perform well in areas you are less comfortable with like sales, inspections or handling software.
Your work and personal life will be simpler if you have employees who can handle certain issues when you're not around.
Don't ignore red flags
It can be (frighteningly) easy to hire someone who is not who they say they are or does not live up to their job qualifications.
To counter this, Robert Half, a leading staffing agency, recommends that management pay close attention to red flags such as these during a job interview:
Poor eye contact
Limited interview preparation (knowledge about your company, the industry, etc.)
Negative talk about previous employers
You should also look out for short durations at their previous jobs. It could be a warning sign about their work ethic or relationships with co-workers.
Hire with real purpose
You must fight off the tendency to quickly hire an individual because only a few people applied or you needed extra custodians "yesterday."
Mel Kleiman, an employee recruiting consultant, encouraged companies to treat hiring decisions as seriously as purchasing decisions.
"It seems few realize that best-practice purchasing procedures are also an effective employee hiring system," he said.
"If you are not doing so already, maybe it's time to consider taking a page out of your Purchasing Procedures Manual and start 'buying' employees with the same due diligence you apply to every other investment decision."
Sometimes, you need patience for someone to fit in with company culture. It might take extra time and effort but it will be worth it in the long run. More retention, less firing.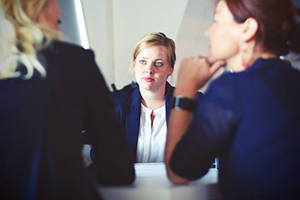 Get second opinions
Everyone has a first-impression bias when they meet someone new.
If you or the interviewer just rely on your own gut feelings after that first encounter, things could be misinterpreted. The right person for the job might be overlooked.
If it's possible, have another member of management sit in during an interview or help out with filtering through candidates.
Display a unique company culture
You also have to consider what your job candidates might think when they walk into your business location. This influences your ability to hire the employees you want more than you might realize.
If someone came in today for a job interview, what would their first thought be? "Wow! This looks like a fun, professional company to work for!" Or would it be: "This place is dull and depressing. When was the last time they painted the walls?"
Going the extra mile by having comfortable furnishings, a recreation area, beverage machines or creative artwork will impress your visitors.
Cleanlink.com shares some great additional insights on what people look for in the work environment, such as:
Well-stocked breakrooms
Great natural lighting
Health and wellness programs
CleanTelligent Software offers many different services for small cleaning businesses, such as inspections and work orders. Learn more today on our solutions page!