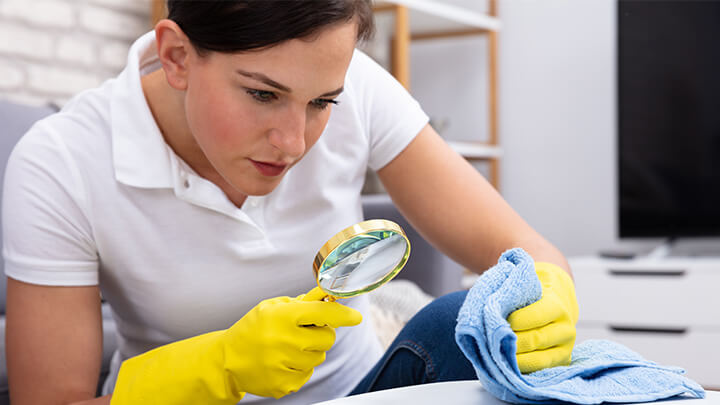 Learn how CleanTelligent's mobile inspection software can help your team emphasize your cleaning standards, analyze performance, and deliver a consistent clean.
John Lasseter, a Disney Pixar animator, once said, "Quality is the best business plan." Although his experience is in another industry, his philosophy aligns with most cleaning services. Why? Because the costs associated with poor facility sanitation are high. For example:
In health care, the average cost of a single hospital-associated infection is $15,000.
In an office, sick employees cost US-based businesses $225.8 billion per year.
In retail, 64 percent of consumers only shop where restrooms are maintained.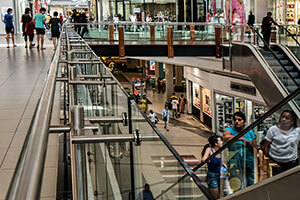 As you can see, there is a direct correlation between the cleanliness of a facility and its bottom line. When your team members deliver the value of clean—building patrons spend more time and money in the facility. The challenge, quality work doesn't happen by accident.
To deliver quality, teams rely on their janitorial quality control process. A cleaning inspection compares the delivered clean to the team's cleaning standard and client instruction. Any discrepancies are recorded, corrected, and analyzed to ensure customer satisfaction.
Which means inspections are fundamental to every successful cleaning operation.
Here are five ways you can use CleanTelligent Software's janitorial inspection app to simplify your team's inspection process:
Easily Document Your Cleaning History
Our mobile inspection software makes it easy to mark the cleaning error, add a photo, and note to any rated task. The additional information will help you objectively communicate the reasons for the particular score—long after the inspection.
This is important because our world is unpredictably messy. After all, the clean facility only lasts until the first building patron spills a copy of coffee. If that happens before your customer sees your work—they might assume it is a cleaning deficiency.
Fortunately, in your inspection data, you have the photographic evidence to prove that your team delivered a hygienic facility. In this instance, you must prove contract fulfillment and good customer service. You could submit a work order on the customer's behalf for the coffee spill.
Effectively Manage Client Expectations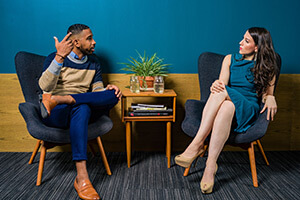 Another challenge to janitorial quality control is realizing that you must match or exceed your customer's cleaning standards. To mitigate discrepancies, schedule a time for your customer and inspector to walk through the facility together.
During this time, inspectors can explain your team's cleaning standards and why the task is scored a specific way. If the customer disagrees with the analysis, talk through their expectations, and come to a mutual understanding.
Once the walkthrough is complete, our inspection form gives both parties the ability to sign the report. The collected photos and notes will help you explain any client-specific cleaning instructions to your front-line staff.
Quickly Resolve Cleaning Errors
After completing an on-site walkthrough, you must communicate the inspection's results with your janitorial team. Our inspection management software makes that easy by automatically converting any deficient scores into a work order.
The work order will contain the location of the error and any note or image you included in your report. The additional information will help your custodial staff quickly find, resolve, and learn from the error.
Create Polished Inspection Reports
The janitorial inspection management process used to be tedious and require you to:
Record your findings on a piece of paper.
Manually calculate and score each result.
Share findings with customers and internal staff.
Each step in that process could take a lot of time and energy. However, with CleanTelligent's mobile inspection app, this process is easier than ever. All you have to do is collect and enter data. When you hit the submit button, your results are automatically calculated.
The software will generate a variety of reports that you can use to analyze and communicate the team's performance. If you prefer, our software can automatically email a copy of the inspection summary to your client in real-time.
Track and Improve Your Cleaning Process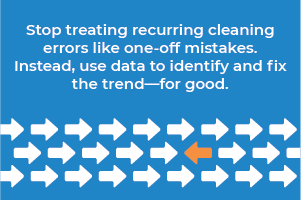 Although you must fix cleaning errors when you find them, you mustn't get stuck in that cycle. If it is a recurring cleaning error, our reporting tools make it easy to dig into the data. This will help you understand what is causing the problem and find the right solution.
For example, if a cleaning error is caused by a piece of faulty equipment—you must either service or replace it. Both options are cheaper than sending employees back to the site to manually fix the issue after every inspection.
Use our reporting tools to make sure your team's corrective actions are making the right impact on your results. If it isn't improving the results as you expected, take another look at the analytics to identify other causes.
As you simplify the steps in your quality assurance program, your team will be able to consistently meet your cleaning standards. Why? Because employees will be more likely to complete the entire process instead of just delivering the "easier" parts of the process.
Simplify your janitorial quality control process with CleanTelligent's mobile inspection software today!