It's time to increase the effectiveness of your janitorial inspections. Incorporate these pointers and quality control inspection software for better results.
Inspections are the lifeblood of a cleaning operation.
Judy Gillies, founder and president of a Toronto-based cleaning consulting company, further stressed this: "Whether you are a cleaning contractor or an in-house operation, cleaning inspections are your fundamental tool for evaluating services and communicating with customers/stakeholders."
No matter how many years you've been a BSC or in-house facility manager, you must treat inspections as fundamental. And whatever is seen as "fundamental" should be continually analyzed and improved to better ensure long-term success.
There are too many in the cleaning industry who do not understand how or why they should improve their current processes for performing inspections.
Here are three important pointers that can bring even greater revenue to your company and increase client satisfaction from your inspections:
Perfect your communication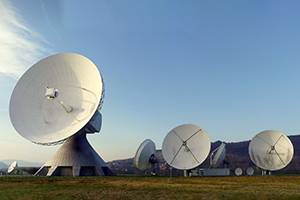 If there are too many steps for communicating work assignments to your employees, based on inspections results, your clients could notice issues before you can resolve them.
And if your response time to those cleaning issues is slow, you could quickly lose clients and contracts.
You need to have an efficient system in place where you can instantly see inspections results from your staff, know what needs to be addressed, and update clients on your progress.
Think about your current processes and ask yourself these questions: What steps waste time and can be eliminated? What needs to be added to the process to make inspections and communication even more efficient?
Some common barriers to communication that could be negatively impacting your inspections are:
Too many channels: Using email, texting, and Excel spreadsheets to document inspections data all at the same time can only increase frustration for you and your employees.
Assumptions: You might be absolutely positive that you sent those recent inspections results to your client but they claim that they never received it. You need to have a way to clearly verify your communication.
Use quality control inspection software
Lisa Ridgely, deputy editor of Contracting Profits magazine, points out that BSCs do not have to go through the old process of inspecting, jotting down notes, and sending emails to clients anymore:
"Until recently, inspections were a timely process. . . That's not the case anymore.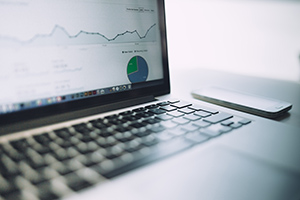 "Janitorial Inspection software has made life easier for many BSCs, saving countless hours of labor, enabling better, more immediate communication with customers and eliminating a lot of paperwork.
"Now, a BSC's inspection team can conduct a walk-through of a building, filling out an online checklist and taking notes on [a smartphone] — and the program crunches the numbers automatically, enabling same-day analysis and reports."
Inspection software can help automate processes and can even generate work orders to submit to your cleaners, based on inspection results. You can even use it as a tool to impress desired prospects.
Keep an eye on long-term results
Any BSC or facility manager can get helpful information from their inspections results and take corrective action in the moment. But how about your ability to track those results over weeks and months? Up to a year?
Without the diligence of tracking janitorial inspections results over a longer period of time, you and your cleaning operations could experience two particular problems:
Error repetition: As you correct issues or performance errors from your staff, you might just be "mowing over" the weeds instead of pulling them up by the roots so that they never happen again. An accurate reports system will save you tons of time and money. It will also simplify your inspections.
Lack of focus: It can be overwhelming to see the multitude of problems you need to address without being able to clearly identify the ones that need most of your attention. If you cannot pinpoint these over time, you could accidentally be ignoring huge factors that are costing you business.
As you do these things, you can increase the detail and effectiveness of your inspections, quickly identify deficiencies, and monitor trends. You will then be able to retain more of your client base and keep them satisfied with your cleaning services.