If you want to stay on Santa's "nice list," your cleaning business must follow these 15 guidelines, such as using quality janitorial inspection software.
Phew! You did it.
You made it through 2016 and learned valuable lessons for yourself and your cleaning business.
During the month of December in North America, the tale of Santa Claus is celebrated. According to the myth, the names of "good" children are written down on Santa's "nice list" and these children receive what they want for Christmas.
Since Christmas is only a few days away, there are questions you need to ask yourself as a BSC: Am I on the "nice" list or not? How can I tell?
As we looked back on this past year, we wanted to share the 15 most important points from all of our 2016 blog posts. If you follow these points, you and your cleaning business will stay on Santa's "nice list" and you will more likely receive the success you've wished for all year: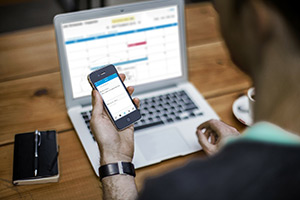 CleanTelligent Software offers many solutions to help cleaning businesses have a successful 2017, such as mobile inspections and work orders. Learn about our cleaning business software on our solutions page!