Want to improve cleaning employee training and retention rates? Take our short survey and see how well you do with culture, cleaning business software and more.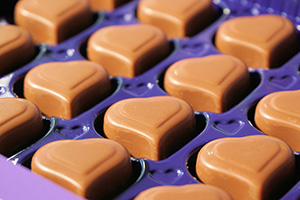 Valentine's Day is only a few days away but it's not only about your "special someone."
Forget your to-do list of grabbing those flowers and pasty chocolates and think for a moment about your own cleaning employees. What have you done this past year to show your love and appreciation for them?
Your cleaning business would not be where it is today without their hard work and diligence.
Take our fun survey below and see how much you really love your cleaners:
Your total score is
0

/ 10

— You need to work on that love.

— You show a fair amount of love.

— You love your cleaners.

— You REALLY love your cleaners!

Improve employee training and retention with CleanTelligent Software! We offer many solutions for cleaning business owners, such as mobile work orders. Learn about our janitorial software on our solutions page!

References
https://www.cleanlink.com/news/article/Study-Identifies-What8217s-Important-To-Facility-Managers–19683
https://www.cleantelligent.com/blog/2016/08/23/finding-training-qualified-cleaning-supervisors/
https://www.clark.com/money-working-millennials
https://www.forbes.com/sites/forbeshumanresourcescouncil/2016/09/08/six-valuable-ways-to-improve-your-employee-retention/#3d994f945adf
https://www.cleanlink.com/cleantips/details/Employee-Retention-Strategies-That-Work–30867