Are you a cleaning business owner wondering why employees don't stick around? You need to avoid these five things and use cleaning management software.
After months of surveying cleaning business owners and leaders, employee turnover and retention still appear to be some of the top issues they face.
Part of the reason is because a large majority of the U.S. workforce are millennials. According to one study, over 90 percent of millennials plan on staying at a job for less than three years before moving on to something else. This is troublesome for many companies in and out of the cleaning industry.
But there have always been common factors that contribute to employee turnover, regardless of stats like the one earlier. It's vital that you know what they are to keep your cleaning employees around longer.
Pay attention as you read the following points and determine which ones you need to change within your cleaning business:
Leadership doesn't understand the cost of turnover.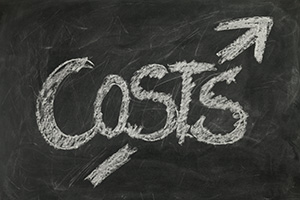 If employee retention rates are low and there is no active strategy to combat it, sometimes it's because leaders don't pay much attention to it or understand the financial consequences.
"If turnover percentages are converted into dollars, executives are much more likely to understand the business impacts of turnover," wrote Dr. John Sullivan, Professor of Management at San Francisco State and a well-known HR thought-leader in a LinkedIn article.
Sullivan also said that when managers regularly talk about retention, when their efforts are measured, and when their bonuses and rewards are dependent upon certain retention results, turnover can be further reduced.
But how can you calculate turnover exactly? Jack Altman, CEO of a performance management software, shares some great guidelines in his article:
"We can get a good sense by analyzing four major buckets: Cost of hiring, cost of onboarding and training, cost of learning and development [and] cost of time with unfilled role."
Here is Altman's entire formula:
Employees are burned out.
Burnout is a serious threat when it comes to employee retention. One survey discovered that many HR leaders claim that burnout is a major factor for up to 50 percent of turnover!
Make sure your employees are always properly trained and listened to so the burden of unreasonable workloads and too many hours on the job can be properly handled. Utilizing cleaning management software and other tools can also help.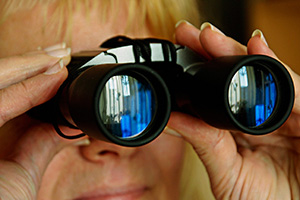 You only pay attention when they want to leave.
Too many businesses start to take retention efforts seriously when an employee makes it known that they plan to leave and it is too late.
To reverse turnover, it is critical to be aware of who is on the verge of quitting or who is struggling with their work. Regular anonymous surveys to your workforce can help with detection.
"Companies need to capture the voice of the employee," claims Vip Sandhir, CEO of HighGround, an employee engagement software, in Fortune magazine.
"A drop in morale almost always leads to a spike in turnover. But if you can spot it while it's happening, you have a chance to intervene."
Turnover data is not tracked.
In conjunction with the first point about leadership and the impact of turnover, it is also important that employee turnover is consistently tracked.
It's great to know if you had a 15 percent turnover rate last year but what else could you learn from that? Are there certain times of the year when spikes occur? Are there any outside factors that cause it?
Do more digging into your history of retention. If you can detect any kind of recurring trend, you will be more empowered to address problems and keep retention numbers up.
Poor performers are not let go.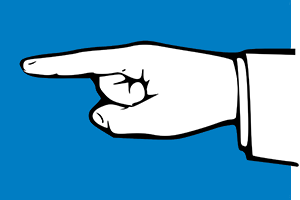 "Get good people and expect them to perform. Terminate them quickly and fairly if you make the wrong choice." — J. Willard Marriott Jr.
This quote is powerful because it leaves no room for employees to "sit on the fence." They must either perform and continually get better or move on to someplace else.
You might be thinking, "That sounds harsh!" Well, how long do you want to pay the price for their errors, low work quality and lack of discipline?
Retaining bad employees can gradually influence other workers to drop their job standards or aggravate them to the point of quitting themselves.
On a side note, CEO coach Cameron Herold believes that holding on to an underperforming employee can cost businesses up to 15 times what the employee is paid annually! But Herold advised that managers shouldn't just blindside their workers without trying to give feedback along the way first.
Improve employee retention with CleanTelligent Software! We offer many solutions for cleaning business owners, such as job scheduling. Learn about our janitorial software on our solutions page!