If you think social media is not worthwhile for your cleaning business, think again! Learn from Dawn Swick-Renshaw, a social media expert and former cleaning company owner.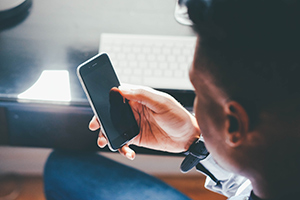 "I'm too old for social media stuff!" "Cleaning isn't interesting enough to post about." "Social media is a waste of time!"
Have you said any of these things before? If so, that's OK because we are going to change the way you think about social media and how it can increase competitiveness for your cleaning business.
And no, you don't need a four-leaf clover.
We talked with Dawn Swick-Renshaw, owner of Stoney Creek Social Media and former owner of Stoney Creek Cleaning Service. Her background has given her the insights that all cleaning businesses need.
"Social media isn't something you can choose to ignore any longer," she said. "Is your company found on Facebook, LinkedIn, Instagram, Twitter or Pinterest? Having a social media presence is as important as answering your telephone."
Swick-Renshaw pointed out three things that cleaning businesses must do to have greater social media success.
Build trust
Swick-Renshaw explained that building trust is the first hurdle to clear because it is the biggest obstacle for cleaning businesses to overcome in general. She believes that social media can be another effective avenue for increasing people's confidence in your services.
"The best way that cleaning businesses can build trust via social media is with reviews, comments and likes. [These] will improve your business' credibility," said Swick-Renshaw.
"It is easy for a company to announce on their website or other marketing materials that they are trustworthy, but that doesn't mean it is true. On the other hand, a cleaning company with 3,000 Facebook likes is probably not in the business of stealing from their customers."
Use these ideas to increase reviews, comments and likes for your social media:
Reviews: Talk to your satisfied customers and ask if they would be willing to write a short review for one of your pages. You could even have them mention how great your cleaning company software is.
Comments: Respond to posted complaints, comments or questions within a few hours at most. If you take too long, they might eventually go to a competitor.
Likes: Don't always post about your company or services and how great you are. Post quotes, articles or tips that will make life easier at home or work. People are more drawn to this type of content.
Think like your customers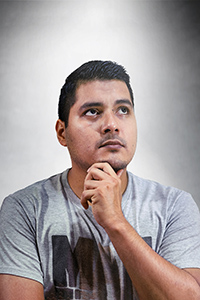 Swick-Renshaw said that you must put yourself in your customers' shoes. She suggested that you should ask yourself what you would like or expect if you had someone cleaning your office.
"Thinking like your customers lets you see things from their perspective," said Swick-Renshaw.
Try these suggestions to speak more directly to people's needs:
Post content that offers solutions to the common problems of your potential and current customers.
Make sure the text on your social media pages talk about solving those issues. Example: "Tired of having to clean everything yourself? Our cleaning services take the load off your shoulders."
Make your pages engaging
"Lastly, you must make your social media fun, friendly and informative," acknowledged Swick-Renshaw. "Give your followers and potential followers a reason to allow your information in their social media newsfeed."
As we briefly mentioned before, make sure your social media efforts are focused on making people's lives easier and more enjoyable at home or work, not selling.
"You can … post information about how people can organize their [offices], recipes for quick and healthy dinners, and inspirational and fun photos," suggested Swick-Renshaw.
Here are some other ways to make your social media pages fun and engaging:
Hold fun contests and give winners a prize. Be sure that all your contests are compliant with the social media site or your page could be deleted.
Don't post the exact same content on all your pages (text, images, etc.). Change it to what would match each platform best.
Dawn Swick-Renshaw founded Stoney Creek Social Media in 2009. Stoney Creek Social Media is an advertising agency specializing in full-service management, consulting, public speaking and seminars. You can reach her at dawn@stoneycreeksocialmedia.com.
If you are ready to simplify your quality control program, follow this link to get started today