Are you having a hard time keeping up with competitors? Learn how to compete in the cleaning industry from Joel Craddock, President of Doc's Facilities Solutions in New York.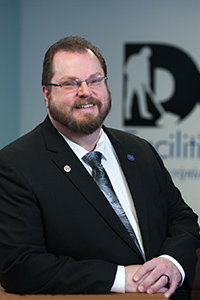 If you have been in the cleaning industry for any amount of time, you probably already know that the average cleaning company turns over 100 percent of its accounts every four years. That's a staggering number!
To make matters worse, employee turnover is even higher. Put the two together (while applying liberal amounts of blood, sweat, tears and angst) and you have a recipe for chaos.
How will your own cleaning company ever produce stability for yourself and your employees — and stay ahead of your competitors?
Start by changing the rules in these areas:
Master Your Attitude
I've encountered many owners and frontline cleaners who describe themselves as "just a cleaner."
Listen up! It's a dirty job and, yes, quite often disrespected by those not involved. But you don't have to join them. Don't be cocky but take pride in what you do.
Invest in Self-Education
"If a man empties his purse into his head, no man can take it away from him. An investment in knowledge always pays the best interest."

— Benjamin Franklin
Stay current.
In New York, where my business is headquartered, there are 58 chemicals that cannot be brought into schools. I've seen customers request some of these chemicals. When owners inform them of the state-mandated rules, the customers are often surprised and impressed with their knowledge.
By studying topics that relate to your business, industry and region, you will be perceived as an expert. And frankly, "experts" can charge more.
When the topic of self-education arises, I often hear, "I have no budget for that." If you want to study for free, YouTube is a great resource. But be careful! You can't trust everything you find online.
Doc's Facilities Solutions will be publishing a series in a few months and you'll find many other professional resources with great knowledge to share, such as CleanTelligent, CMM, BOMA, CMI and ISSA. All of these routinely publish instructional materials that are current and accurate.
Network with Cleaning and Business Professionals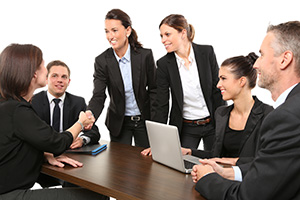 Remember, your business is about more than mopping floors and scrubbing urinals. It's about business.
In order to operate your business, you'll need others around you who are as focused and accomplished in their fields as you want to be in your own.
If you want your business to grow, rather than "run flat," you need professional, trustworthy and accomplished people around you who will inspire you and help you remain focused.
Master Your Service
As your business grows, managing your staff's time and actions can become more challenging. While your customer may appreciate the little "extras" their cleaner performs, be careful how many of those are being included at no charge.
At some point, the cleaner who performs all the "extras" may need to be replaced and if the customer has come to expect the "extras" as part of normal service, a problem can arise.
Be familiar with the contracted services for each customer. Ensure your cleaners are as well. A little favor here or there can lead to more billable work. And, if handled properly, it can differentiate you from your competition.
(Continued in the next post…)
Joel "Doc" Craddock has over 30 years of experience in the commercial facilities maintenance industry. He has held numerous leadership positions and has a strong passion to improve the quality and health impact of professional cleaning services. He can be reached at joel@docsfs.com.
Be more competitive with CleanTelligent Software! We offer many solutions for cleaning business owners, such as Business Intelligence (BI). Learn about our cleaning company software on our solutions page!