Are you on the fence about Business Intelligence software or not sure what it is? Learn more about it and why it's critical software for cleaning business success.
There have been several nibbles on your fishing line but each one has caught you off guard and the fish keep getting away.
You have tried to catch a glimpse of approaching fish but all you can see is the glare of sunlight on the deep blue water. It's been very discouraging! But someone finally hands you a pair of polarized sunglasses and then you can more easily see, anticipate and hook the fish!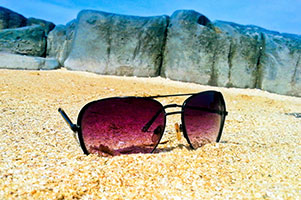 Problems with your cleaning business can be the same way. A lot of the time, you can't see the underlying factors unless you have the right tools for detecting them. You need that pair of polarized sunglasses — Business Intelligence (BI) software.
A recent industry report revealed that two of the top challenges for commercial cleaning companies in 2017 will be managing and analyzing data, as well as measuring how satisfied their customers are.
Don't you want to be ahead of the masses struggling with these problems? BI software, along with cleaning management software, will increase the awareness and problem-solving capabilities of your cleaning business.
What is Business Intelligence?
For those of you who are not familiar with BI, it is simply a tool for simplifying the process of data collection and review so that critical information can more quickly be presented to decision makers.
Infographics, charts and graphs are used to bring together many areas of data into one place. Some of these areas include: service locations, performance patterns, the number of performed inspections, and more.
"Some reports can seem too abstract to interpret, reducing the ability to act on key metrics," said Daphne Lefran of True Sky, a budgeting and forecasting software.
"BI systems offer visualization tools to provide a better understanding of historical data, real-time updates, forecasts and trends."
Why is it worth it?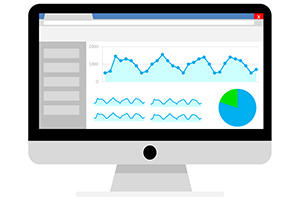 "Of the companies that adopt [BI] analytics, 75 percent report that the use of analytics led to faster decision making," claimed an article from Conosco, a company that specializes in Information Technology.
"But that's not the only benefit: 78 percent of company-wide implementations resulted in lower costs, increased productivity and risk reduction."
Cleaning business owners who can constantly get imperative information in front of them can have additional advantages over their competition. They can also:
Enjoy greater customer awareness. Leaders are more aware of the areas that need attention and resources to improve their services.
Increase the value of software for their cleaning business. Business owners who already have cleaning software, like CleanTelligent, can make their system more valuable by constantly acting on the data they have gathered.
Hold fewer meetings. Leaders and managers can focus on the most important issues and start fixing them right away. The need for "brainstorming" meetings will also be reduced.
Boost customer retention rates. More customers can feel like their needs are anticipated before they need to say something.
Technology is the future
We have heard some cleaning business owners say that they can operate just fine without software or online tools because they already have for the past few decades.
But the fact of the matter is that the growing trends of technology will only continue to invade every area of cleaning business operations in the coming years.
Those who integrate technology into their operations now will have a much greater potential to survive and stay competitive in the future. BI is also more affordable and user-friendly than ever before. Seriously, consider the results that BI software could bring to your cleaning business.
Don't settle for fishing without those polarized sunglasses!
Save time and make faster decisions with CleanTelligent Software! We offer many solutions for cleaning business owners, such as our new Business Intelligence dashboards. Learn about our janitorial software on our solutions page!