It's officially summer and work is not the only thing on your mind. Let us share with you three reasons why you need to be using a cleaning software this season.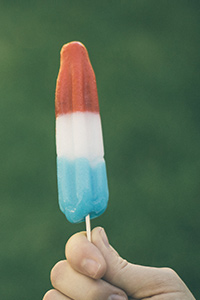 Ninety-three.
No, I'm not referring to the temperature, even though that's what it may feel like when you walk outside right now. Ninety-three is also the official number of days in the summer season.
Summer is probably the most laid back of all the four seasons and if you're like most of us, you look forward to summer because it's the time of year you associate with vacations. Sure, as cleaning business owners and managers, you have to work — but the last thing you want to be doing is working late and missing out on all the fun summer activities.
If you aren't using a cleaning software this summer, we've put together three reasons why doing so leads to better summers.
Reason #1 — More Money
How many summers have you spent wishing you could have taken your family on that Disney cruise, a trip abroad, or even just to do different and more exciting things than the summers before — but you just didn't have the money for it? If you learn to use software effectively for your cleaning business, it can help you save money, which you can then use to have those summer vacations you've always wanted.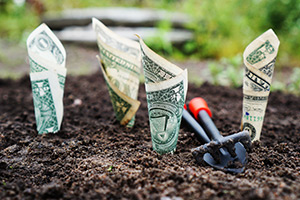 But how does a cleaning software like CleanTelligent help you save money? Especially when it costs money to use?
Software that is properly implemented and used can improve your efficiency by showing you how you're spending your money, equipment, resources and (as I'll mention in a minute) time. It can also show you trends in your company's performance, including any negative trends that may have been overlooked and that will allow you to take corrective action and cut costs where needed.
Reason #2 — More Time
As a BSC or facility manager, you make countless decisions every day. Running and managing a cleaning business requires a lot of time and energy. And because time is one of the most precious commodities we have, it's important that we use it well and find ways to save as much time as possible. This is especially true in the summer, when the last thing you want is to be stuck at work later than needed while you could be out enjoying the warm weather.
Conducting inspections, completing work orders and compiling reports can take time, but we know that these things are essential to business functions. Wouldn't it be nice if there was a way you could save time in gathering data and generating reports without sacrificing quality?
This dream is a reality thanks to software like CleanTelligent, which helps extract essential information from large volumes of data and provides you with the reports you need. Software can reduce your workload, giving you more time to complete other tasks and leave work at a decent hour so that you don't miss out on all the summer fun.
Reason #3 — Less Stress
If you could describe summer, what words would you use? Maybe happy, fun, food, friends or adventure, but not stress. Definitely not stress! Summer is a time to relax and even though work doesn't stop, it doesn't need to be stressful.
Apart from the reasons mentioned above that also help relieve stress (more money and more time), a cleaning software can also just simplify the way you complete everyday tasks for your business, making your life even easier. When used effectively, a software like CleanTelligent provides you with the resources to make your business more efficient and productive.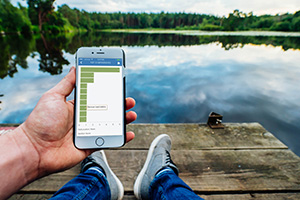 Everything you need to know about how your business is performing can be found in the data the software collects and presents to you — and the data is transparent, giving you peace of mind that you aren't overlooking or neglecting any area or task.
Software can also help build better communication with your employees and better relationships with your clients. You can leave work each day with the assurance that things are being done right and that your customers are satisfied, allowing you to go home and relax.
Summers are meant to be enjoyed and for making memories. Make sure you don't let issues that could be made simpler with a cleaning software get in the way of you making the most of the sunshine season.
Let CleanTelligent Software help you make the most of your summer! We offer many solutions for cleaning business owners, such as our new Business Intelligence dashboards. Learn about our janitorial software on our solutions page!