For business owners, every dollar counts! Learn about how you can better market your cleaning business and stay competitive.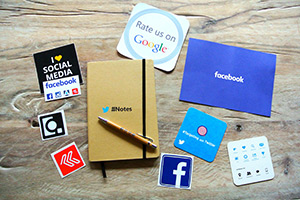 Today's technology has created a new era of marketing strategies. As a cleaning business owner, you will need to keep up with these changes in order to beat your competitors. This means reaching out and attracting new customers while retaining your current customers.
Marketing your business is no longer just printing flyers and handing out business cards. It has evolved into something much bigger and more complex. A marketing strategy that will work for today's cleaning business owner can mean the difference between success and failure.
We at CleanTelligent have come up with a few things that you can do to better market your cleaning business, starting today.
Target Market
The first step to successfully marketing your business is to define your target market, which is the group of people that you'll want to focus your marketing efforts on. You probably can't afford to target everyone. Small companies can effectively compete with large companies by targeting a niche market.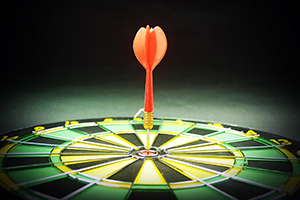 Focusing on a specific market doesn't mean that you're excluding people who don't fit your criteria; it just allows you to direct your marketing dollars and brand message towards a market that is more likely to hire you than other markets. This is a much more affordable, efficient and effective way to reach potential clients and generate business.
In order to define your target market, start by looking at your current customer base. Who are they and why do they buy from you? What characteristics do they all have in common? For example, if you run a house cleaning business and want to target the upper end of that spectrum, your target market may include wealthy, one- or two-income households.
Social Media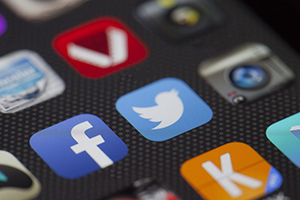 Is your target market using social media? If so, you should be too. According to a study conducted by the Pew Research Center, nearly 69 percent of the public now use some form of social media. There are many social media platforms out there and it can feel overwhelming as you try to tackle them all, so don't. Begin by focusing on a few that you like and work on mastering those.
Even though it's easy to post random things on social media, don't just put up content for content's sake; make sure your content is interactive and fun. Each platform provides a space for different kinds of information.
Here at CleanTelligent, we try to keep our Twitter page airy and fun by sharing interesting facts, stories and articles that are still relevant to our industry, while our pages on Facebook and LinkedIn are a bit more professional and are used to notify our clients and followers of important events and share content like our blog posts and webinars. Find whatever works best for your business, but be consistent.
Professional Image
Your professional image is made up of several factors. One important factor is the appearance of your cleaning crew. Your employees should always wear clean and neat clothing, maybe even a uniform. You don't have to spend a lot of money on uniforms, but wearing something with your company's logo will add immediate credibility and professionalism to any interactions your employees may have with the outside world.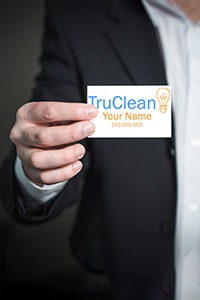 Your vehicles, cleaning equipment, marketing materials and invoices should also be in excellent condition. They should all carry the company logo and contact information (e.g., phone number, website, etc.) where possible. Due.com says that when you have a logo on your invoices, your chances of getting paid on time increase by 300 percent. All of these things will contribute to a more professional image.
Just because social media has become a huge part of marketing, it doesn't mean you should throw traditional marketing methods out the window completely. If you choose to continue marketing your business like before, using flyers and ads, just make sure to design something appealing. Keep your message clear and simple, highlighting your company's strengths and how your services will benefit your customers.
There is power in the small details, and the extra effort you make to research and effectively market your company will pay off handsomely in the long run.
Be more competitive with CleanTelligent Software! We offer many solutions for cleaning business owners, like inspections and work orders. Learn about our cleaning business software on our solutions page!