The winter season can be cold, but it doesn't have to be less clean. Check out a few tips to help make cleaning easier during these colder months.
Winter is officially in full swing here in our neck of the woods, and as much as we may all like the way snow looks falling from the sky, and how beautiful it looks untouched on the ground, it can be a pain to deal with, along with all the other conditions the winter months bring along, especially if you're a cleaner.
But don't let the winter weather get you down! Here are a few tips we found for cleaning key areas to make the next few months easier:
Floor and Carpet Cleaning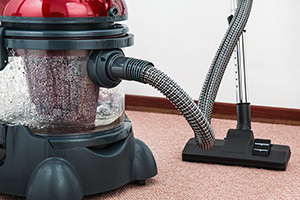 Winter can be a tough time for floors, no matter what climate you find yourself in. Not only is there more dust in buildings in general, but also your clients and their employees are likely tracking in everything from dirt and mud to snow from outside.
Stay on top of things by making sure your team is thoroughly sweeping and vacuuming floors, and also cleaning carpets, making sure they're free of ground-in dirt.
Dust
Since your windows are closed more often during the winter season, dust can really build up on home surfaces. This is a good time to do more than an average weekly dusting.
Remember to dust light fixtures, ceiling fans, television sets, desks, bookshelves, and other surfaces that are likely to collect dust. Make sure the cleaning and dusting of these areas aren't rushed, and I'm sure your clients will appreciate it.
Tile and Grout
Tile and grout can be pretty difficult to clean year round, and the winter months are no exception, especially if you're dealing with a tiled-floor kitchen, bathroom or any other room with a nearby door to the outside. Make sure you are using the right tools and equipment to clean those tile surfaces and grout lines.
You can also find other ways to go the extra mile for your customers, like using tools and supplies that will not only clean but also protect the surfaces from the damage winter weather can cause, making your business' job a little easier in the long run.
Windows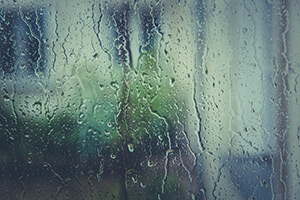 Window cleaning can often times be an overlooked aspect of winter cleaning. Dirty windows become cloudy, and cloudy windows reduce the amount of sunlight that is let into the office.
Natural light promotes positivity, helps heat up the workspace and eliminates the amount of moisture found in the office, especially in carpets.
Clean windows will also impress new and regular customers.
Here are also a few tips you can provide your customers that can also help them keep their work/living spaces clean and hazard-free:
Entryways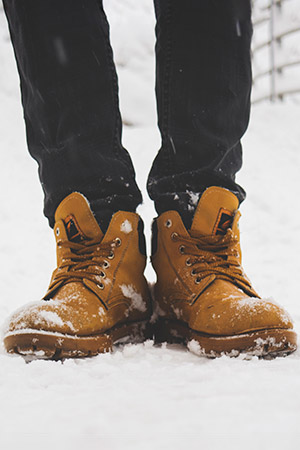 Keep floor mats or rugs near doors and entryways to catch inevitable dirt, foliage or wetness that can be tracked into your office or home. This will also prevent people from slipping and leaving unwanted footprints on the floors or carpets.
Air
Make sure your air ducts are clean and that your air filters get changed regularly this winter. While this is maintenance that should be done year round, it is especially important during the colder months.
Keeping ducts and filters clean and updated improves the heating system in your building/home and maintains a healthy air quality.
Germs
Winter is known for colds and the flu. Avoid getting sick by cleaning surfaces with disinfecting, non-toxic cleaning products to eliminate the spread of virus-causing germs and bacteria.
Some important surfaces to check include office phones, desks, door handles, keyboards and light switches, which are commonly used. Cleaning surfaces a couple times a week will help prevent illness from spreading in the workplace and at home, helping your work and living space stay healthy and productive.
We hope these tips will help make these colder months a little easier. If we missed any tips that you've found to help you and your company survive the winter weather, please feel free to share them with us — we'd love to hear from you! Be sure to follow us on our social media pages like Facebook, Twitter or LinkedIn for more content.
In addition to tips, CleanTelligent Software offers many excellent solutions for cleaning businesses, including mobile work orders, job scheduling, and our ISSA Innovation Award–winning Business Intelligence dashboards. Learn more about our janitorial software on our solutions page!