Become an effective manager of your cleaning crew with these tips and by using janitorial management software, such as CleanTelligent.
Using Janitorial Management Software to Your Advantage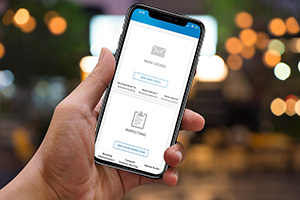 When managing employees for commercial cleaning, residential maid work or business service contracting, supervisors and company owners can quickly become inundated by tasks if they don't have the proper systems in place to manage their business.
Between bringing in new business, training employees, overseeing work orders, task delegation and managing client expectations, leaders of janitorial teams are captains of a complicated ship.
At CleanTelligent, we have developed powerful janitorial management software that can help you streamline many of these responsibilities. However, while capable technology makes a world of difference for facility management, it is no replacement for a strong leader or capable manager who understands the best ways to utilize the tool while simultaneously motivating his or her team.
Powerful Leaders Meet Powerful Software
Our team at CleanTelligent has designed janitorial management software for real people as they create quality business relationships and processes. Here are a few tips on how to be an effective manager over your janitorial team, and ways that our software solutions can help you as well:
Communicate your top priority

Responsible employees are always eager to complete the tasks before them to please the client, or you as a manager. However, if they are unaware of which tasks require the brunt of their efforts, they may not have the information to deliver the results you want.

How exactly does CleanTelligent's janitorial management software help?

With the CleanTelligent mobile app, employees are notified of new or outstanding work orders right on their mobile device, ensuring that urgent items don't fall through the cracks. Employees can update the status of a work order from their device and can even upload a photo of the job they've completed.

CleanTelligent's reporting and business intelligence features allow managers and supervisors to see information from each facility at a glance, and identify which areas need improvement and employee attention. This will help your company prove contract fulfillment to your clients.

Be realistic about what your team can accomplish

No matter how ambitious your employees are, they can't empty 100 trashcans in five minutes. While you may be tempted to take on additional projects for revenue, overbooking your cleaning crew will lead to disappointed customers and burned out employees.

CleanTelligent can help you manage all expectations both internally and externally so that customers are consistently impressed with the accomplished work.

With the CleanTelligent web app, you can generate job schedules, setting task duration and frequency. And with automatic reminders, you and your employees will never forget another task.

Recognize a job well done

Your janitorial team works hard to provide your customers with those sparkling floors, spotless bathrooms, and tidy hallways. The best way to encourage consistency is to let your team know when you, or the client, is impressed with their work. This way, your team can go on to replicate that success each time they perform the job.

CleanTelligent's reporting features allow managers to track inspection scores and details. By keeping track of performance consistency across various service locations, managers are empowered to see where their employees are succeeding, and they can show appreciation accordingly to the dedicated team members in charge of those tasks.

Keep your clients in the loop!

Checking in with your customers not only guarantees that they are satisfied with the work being performed — it also builds customer loyalty and helps communicate the value of your services and business relationship.

Using CleanTelligent Software, your clients always have a way to contact your team regarding their needs. They can submit work orders, view job schedules, sign off on inspections, and more! All of these clarify what you're doing for each client and will increase communication.
At CleanTelligent, we believe the best janitorial teams consist of the right people utilizing the right tools. Follow this link to get started today.