Advertising can be overwhelming and expensive. Here are a few things to help you find stress-free and inexpensive ways to advertise your cleaning business.
Advertising. We see it everywhere. From billboards to magazines, from TV commercials to radio announcements, we can't escape it.
And even though the way advertising is done has changed and evolved over the decades, its purpose remains the same: to attract new customers by providing a persuasive selling message about your services.
Advertising vs. Marketing
Advertising may seem a lot like marketing, but they aren't quite the same thing. Advertising is a branch of marketing, and out of all the other branches that make up your marketing efforts (e.g., public relations, event planning, marketing research, etc.), it's probably the branch where you invest the most money, so it's important to know how to best advertise.
If you're a small cleaning business, you can't afford to waste a single dollar. Think smarter! Make the most out of the ad dollars you do have, no matter how limited you are. Don't let the advertising game intimidate you.
Online and Offline
There are a lot of options out there to advertise your cleaning business without spending thousands of dollars. We've shared ways you can set your business apart on social media, but what else can you do to advertise online?
A Website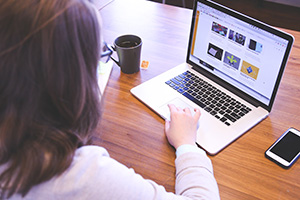 If you haven't already, create a website for your business. (And sorry, just a Facebook business page doesn't cut it.) Your website is your business card, brochure and salesperson, all wrapped into one.
Think of your website as a guide that helps potential customers understand the value of your services. And if the website is done well, it will compel them to choose you over your competition.
Social Media Ads
Another way to advertise online is to create ads on social media. Most social media platforms, like Facebook, Instagram and Twitter, have made it fairly easy to create and run ads that target your specific market, based on the demographics you choose, like type of business/customer and location.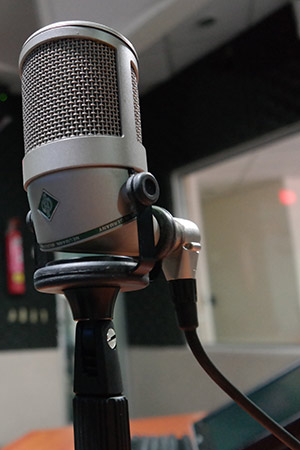 Another great thing about advertising on social media is that there is essentially no limit to your ability to scale. You don't have to wait for someone to search your website for your targeted keywords. If you want to reach 10,000 people in one day, you can.
And if you don't want to pay for social media ads, you can also create your own "ads" to share on your social media pages, like videos, images and blogs.
For example, you can create your own commercial for your cleaning business and upload it to YouTube or share directly on other platforms.
You could also begin a blog where you share cleaning tips for the different surfaces and spaces or for different weather conditions. Look at how your competitors are doing it and determine how your business can do it better.
"Old School" Advertising
Even though marketing has changed over the years, don't underestimate the power of traditional advertising. You can send flyers or postcards to potential customers. You can take out an ad in local newspapers or even create commercials for local radio and TV stations.
The disadvantage to these ways of advertising is that their reach is difficult to track and measure. But if the ads are done well, if they are clear and concise about who you are and what services your cleaning company provides, and if they are designed with your target market in mind, they can still be great and effective advertising tools and can still bring in new customers.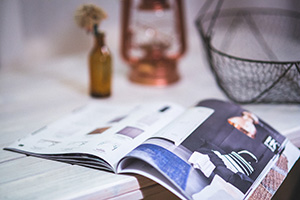 If you have the means, run a promotion and advertise it online or on flyers and postcards. You can offer a service for free — maybe a free first cleaning, free week, free month — you get the idea. You could also start a contest and advertise a free cleaning service as a prize.
There are a lot of different options, if you're willing to get a little creative.
Want More?
For more tips on marketing your cleaning business, check out our previous blog posts here and here.
Win new leads with the help of CleanTelligent Software! We offer many solutions for cleaning business owners, such as our award-winning business intelligence dashboards. Learn more about our janitorial software on our solutions page!