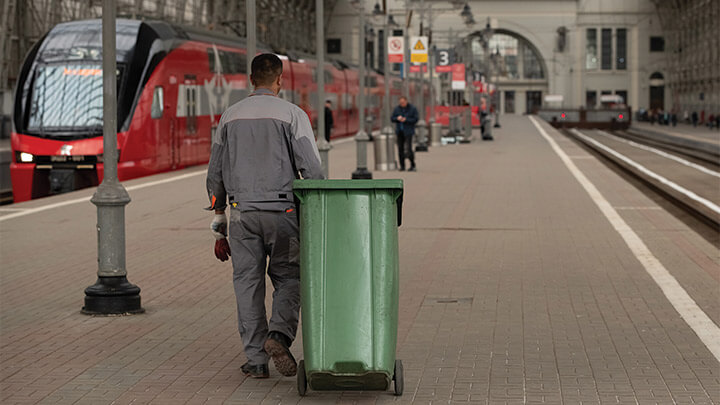 Does creating a cleaning ad sound both overwhelming and expensive? Here are six simple ways to start affordably advertising your cleaning business—today.
As a small business owner, spending money on marketing and advertising efforts may feel intimidating. Why? Because you work extremely hard to earn every single dollar. When you reinvest money into your business, it must make a noticeable impact.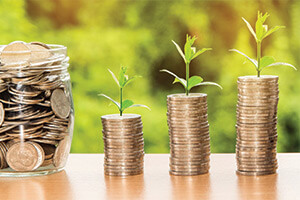 Without a background in marketing, you may not feel qualified to map your advertising dollars to a clear ROI. Unfortunately, the hesitation is also keeping you from growing your cleaning company. As a result—your business is remaining stagnant.
Rather than remaining trapped, read our last article. In the post, you will learn how to create a marketing strategy to increase lead generation. Once you are comfortable promoting your cleaning business, try creating and sending at least one kind of cleaning ad.
If you are not comfortable putting a lot of money behind your advertising efforts today, that's fine. Instead, try creating and distributing one of the free marketing tactics listed below. As you go through the process a few times, you will start learning how to measure your results.
Here's how you can start advertising your cleaning business today:
Cleaning Service Advertisement Brochure
When you start marketing your cleaning business, you may decide to attend community events. As you prepare for the event, you may decide that you want to hand out more than a business card. Although a brochure gives you the space to include things like positive reviews from customers—make sure it includes:
A strong headline that explains how your janitorial team serves the community.
The ability to clearly communicate your team's services and the problems you solve.
Some combination of your business's website, phone number, and/or address.
An undeniable call to action that is separate from your company's contact information.
Once you are happy with the initial design, you will be tempted to print a lot of copies. Resist this urge—instead, print only what you need for the event. This gives you the flexibility to measure your results and tweak the brochure's content in between events.
Cleaning Service Flyer
Are you trying to brainstorm cleaning service flyer ideas? Start by writing out a list of new equipment purchases and major changes to your cleaning processes. As you find things to highlight, you may consider splitting your audience into two separate categories.
For example, if you are highlighting a recent purchase of janitorial quality control software, the first flyer must address existing customers. In the flyer, you will want to explain how the new work order system simplifies the service request process.
The content in the second flyer must address your prospective customers. This flyer doesn't need to explain how to use CleanTelligent Software. Instead, you need to explain how the software helps your janitors consistently deliver the value of clean.
Email Marketing for Cleaning Services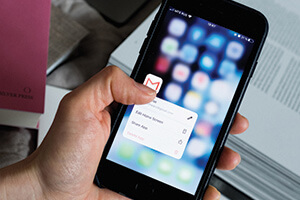 In terms of cost-effective cleaning company advertising ideas, email marketing typically yields a strong ROI. Why? Because the costs are minimal—simply factor in your employee's time and the price of your email campaign tool.
In terms of targeted cleaning service promotion, it's easy to segment your email list based on your message. It is really easy to create and maintain multiple lists. For example, one list may have contact information for office managers and another list will reach restaurant owners.
As a result, each target audience opens an email that explains how your commercial cleaning service addresses your customer's facility. If a particular email has a particularly high lead generation—try working that content into other marketing activities.
Direct Mail Cleaning Advertisements
As you create effective brochures, flyers, and letters—you can distribute these materials through other channels. Remember the brochure you created for the networking event? If the brochure was successful, you may choose to send it to a list of prospects that were unable to attend.
If you are considering your brochure for a direct mail campaign, evaluate the call to action. For example, at an event, the brochure's call to action may read, "Visit our booth today." However, if a prospect receives that in their mailer, the reader wouldn't know what action to take next.
Additionally, different calls to action will make it easier to distinguish between the leads that converted at the event vs through the mailer. This way, you can compare the costs of both tactics and determine an ROI of each marketing activity.
Advertise Your Cleaning Business With A Press Release
Are you wondering where to advertise your cleaning business for free? Try writing and sending a press release to your local news outlets. When you send in a press release, there's no guarantee that your story will be published. However, you can increase your chances by:
Writing a newsworthy story that is both relevant and important to your community.
Researching local journalists to find someone that publishes similar stories.
Writing a custom letter to each journalist you found through your research.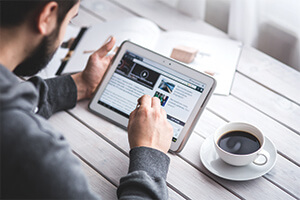 For instance, every community around the world is concerned by the social and economic impact of COVID-19. In your press release, explain how your team is using new technology, like janitorial quality control software, to target germy surfaces.
Social Media for Cleaning Businesses
If this is your first time advertising your cleaning services on social media—don't create a Facebook ad right away. Instead, start by creating a Facebook Business page. All you need is your company's name and your business's contact information.
The profile creation process is similar across the other social media platforms. Once you have created the actual pages, you may add a profile picture, cover photo, and your first post. If you are not sure what to post, start with a highlight of your team's #HeroesOfClean.
As you share content, research and experiment with local hashtags and follow other local businesses. If you notice your #HeroesOfClean photos have the most community interaction, look for more opportunities to show off your staff.
In closing, there isn't a single best way to advertise your cleaning business. Instead, it is about finding the right combination of marketing tactics that work for your company and area. As you try new types of cleaning ads, gauge their success by the number of generated leads.
When you sign an annual contract, you may also purchase a set of customized marketing materials—a $1,500 value for $150. Fill out our get started form to talk to a sales and onboarding specialist.