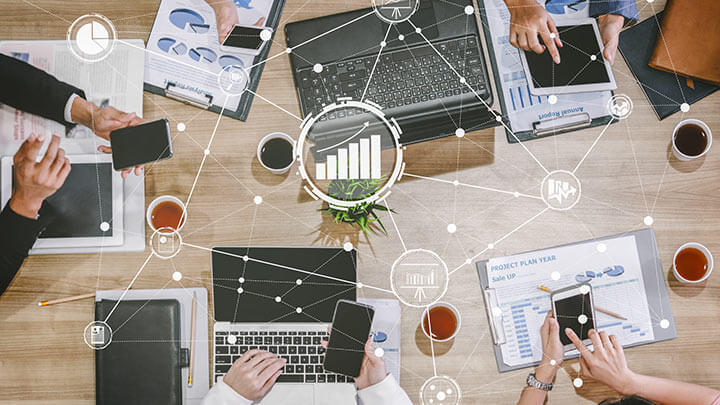 To maintain quality in your cleaning business, use metrics to measure, teach and improve individual and team performance.
In-house and contracted custodial teams earn trust from their facility patrons and customers by delivering a consistent clean. However, the trust placed on cleaning teams goes beyond visual aesthetics. It extends to the community's health and safety.
Unfortunately, professional cleaning teams struggle to deliver consistent results because their teams endure high employee turnover. As teams find themselves with less cleaning experience and fewer people, managers become anxious to find and start new hires.
Although tempting, don't ask first-time professional cleaners to complete work orders right away. If you do, you are dooming them to failure. Why? Because first-time professional cleaners don't know what standards your team is aiming for or how to achieve them.
Instead of struggling to teach new cleaners quality control, learn how to use quality control inspection software to teach new employees your quality management process by:
Using Metrics to Explain How Tasks Will Be Evaluated
On a new employee's first day, explain what your quality standard looks like and how they can achieve those results. You could even start by opening your quality control inspection software and showing the new hire your team's inspection process.
If you want to go the extra mile, you could even invite your new cleaner to join an actual inspection walkthrough. During that time, show your new employee:
How an inspector evaluates the cleanliness of the location's touchpoints.
How the cleanliness rating is recorded in your team's custom inspection scale.
How cleaning deficiencies are sent back to frontline cleaners for corrective action.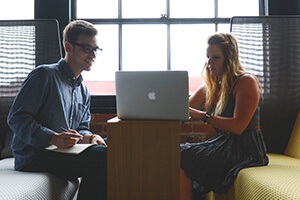 Once you have completed your walkthrough, use your janitorial inspection software to submit your report. With the inspection results in hand, consider discussing:
The number of people and the time it took to prepare the location for inspection.
How each cleaner's efforts impacted the location's final inspection score.
What you consider to be an acceptable inspection score.
With this kind of support and training, first-time professional cleaners will be inspired to take ownership of their own workload and may even inspect their own work as they clean.
Showing How Progress Is Monitored and Rewarded
Using cleaning inspections to identify and fix one-off cleaning deficiencies is important—but challenge your new hire to think bigger. Ask them to explain how their individual performance affects the team's overall performance.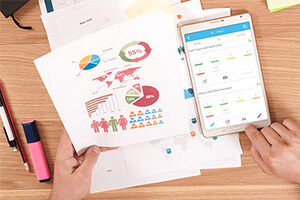 If your new hire is drawing a blank, explain that statistical quality control is how you manage average inspection scores for both the overall team and by individual service locations. If for instance, the overall team average slipped, your team must take immediate corrective action.
If you ask the new hire to brainstorm the steps your janitorial business or in-house team might take to correct those issues, when the time comes to do it, they will already be familiar with the process. After this exercise, your list might include:
Use control charts to identify the inspection score slip early.
Use management software to identify the potential reason(s) for the slip.
Communicate the corrective action your team will take to resolve the issue.
Use janitorial inspection software to verify the right changes were made.
Confirm the increase in individual inspection scores—increased the team's average.
Once all your cleaning projects are back on track, you might also use these statistical methods to affect your team's daily culture. For example, you might simply:
Thank your top performers for delivering consistently high inspection report scores.
Recognize and congratulate your most improved frontline cleaners.
Challenge cleaners to correct one deficiency from their last QC inspection.
In addition to verbal feedback, how can you motivate employees with quality control inspection software? With a little statistical analysis, you could use performance metrics to identify your top-performing employees or teams. Based on their performance, you could recognize employees with an award, raise, bonus, prize, or even a promotion.
When you place this much oversight and care into statistical quality control, your new and existing cleaners know that their work matters. Over time, your cleaning company or in-house team will use that foundation to create a culture of quality control.
Uncovering the "Why" Behind Your Team's Metrics
When teams feel like they are delivering nothing but the metrics they are asked to—they quickly burn out. Why? Because although cleaners understand "how" specific metrics are delivered, they must also understand "why" such high-quality standards were set in the first place.
During your new employee training, plan to discuss "what" a cleaner does—remove dirt and germs from various surfaces. Then continue the discussion by brainstorming "why" a clean building is important to facility patrons. For example, in: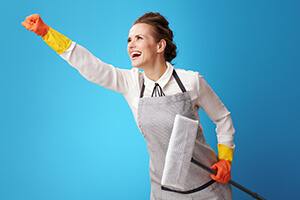 No matter what kind of facility your team serves, delivering a consistent clean ensures your community's health, safety, and trust. Which makes cleaners, their community's trusted heroes. The quality control inspection software and the inspection plans they use are powerful tools in their utility belt.
Our janitorial inspection software makes it easy to record and track your team's performance. If your team is ready to simplify your quality control process, schedule a discovery call today.