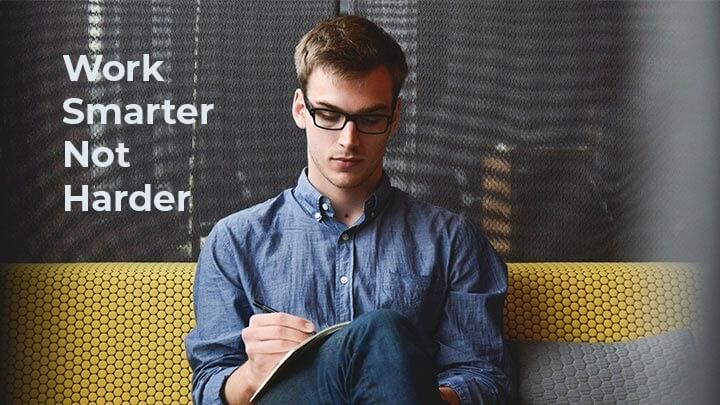 When managers invest the time to clearly explain and delegate tasks, new and veteran cleaners will be able to successfully complete tasks—on the first try.
The first thing every new janitor and building cleaner learns is that janitorial work is about more than emptying trash bins. Although an important part, the point of custodial services is to reduce the number of surface germs in public areas. This work gives communities the ability to thrive.
The only trouble, dirt, germs, and grime are proving to be formidable enemies. They spread through facilities like wildfire and never take a day off. Even armed with the latest cleaning, sanitizing, and disinfecting techniques—grime fighters are human.
One of the biggest challenges in the jan/san industry is employee retention. According to a recent CleanLink article, the average custodial team has an annual employee turnover rate of 100 percent or higher.
This is important because veteran grime fighters have the most time-efficient and accurate kill rates. If you want to win the war against dirt, your staff must learn how to work smarter, not harder. Here are three things you can start today:
Learn How To Delegate Tasks To New Heroes
Office buildings are usually cleaned in teams because tasks are quickly delegated and completed. However, in janitorial work, increased efficiency doesn't automatically happen. To be effective, new employees must master cleaning skills, and managers must learn how to delegate effectively.
Unfortunately, the costs associated with poor task delegation to first-time cleaners are high. This price isn't just employee morale. These are real expenditures that affect your cleaning budget. When you examine individual line items, the costs could appear as:
Worker's compensation claims
Facility and equipment repairs
Lost productivity tied to consistently deficient inspection scores
High staff turnover rates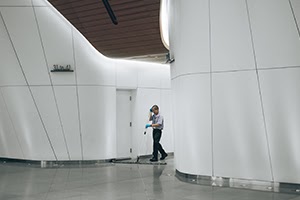 If this sounds familiar—alleviating these expenses is easier than you think. Rather than simply handing a brand new cleaner a work order to sweep the walkways. Think of delegation as a process that gives your new hire the best chance for success. Use the following questions to guide your communication:
Planning: Where are the walkways in this service request?
Resources: What tools and knowledge do they need to complete the task?
Set the Expectation: How long should they spend on the task?
Ongoing Communication: How will the work be evaluated?
Consequences: How does a clean walkway benefit building patrons?
Think of the time spent communicating your expectations as an investment in your employee's success and safety. When you follow this process, you avoid the expenses listed above. It will also help you systematically transform your new hires into time-efficient cleaners.
Create a Work Environment that Inspires Growth
In addition to improved efficiency, delegating work can also help experienced frontline cleaners stay engaged with their work. As you choose specific people to delegate work to, they get a chance to see more of the cleaning process.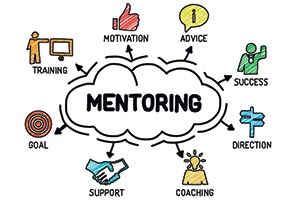 For example, the next time a periodic cleaning comes due, ask a team member to help you inventory supplies and equipment. Or with the right coaching, select janitorial staff can call customers to confirm the upcoming service.
These experiences give janitors working on the frontlines a peek at the things managers do to ensure time-efficient work. With practice, these cleaners will develop skills that will help them accept additional responsibilities.
Each assigned task represents an opportunity to learn and grow. Eventually, these team members will be able to cover for a shift lead that is taking a sick day. As positions open up, these team members will be ready to transition into that kind of role full-time.
Re-Focus on the Importance of Janitorial Work
Too often, leaders get caught up in the mechanics of cleaning, employee development, and time management. Although these things are important components of what you do and how you do them, it results in employee burnout.
If you want to enable your team to work smarter rather than harder, you must focus on the reason why these job mechanics are important. At first, it seems like a small distinction, but it changes the day-to-day experience of your janitors working full-time and part-time.
For example, during an inspection, you find a cleaning deficiency. When your team focuses on the cleaning mechanics, the deficiency may feel like someone is nitpicking their work. The resulting communication feels like a broken record that only says, "you missed a spot."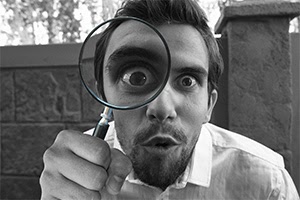 However, when your staff focuses on delivering the value of clean, the conversation changes. Instead, when an item is missed, cleaners understand the impact the cleaning error has on their community's health. Now your cleaners can race to see who can correct the issue first.
When you invest the time to effectively delegate tasks, you establish repeatable patterns of success. The result, employees working during the day and night are excited to serve their community. Which empowers your team to start working smarter instead of harder.