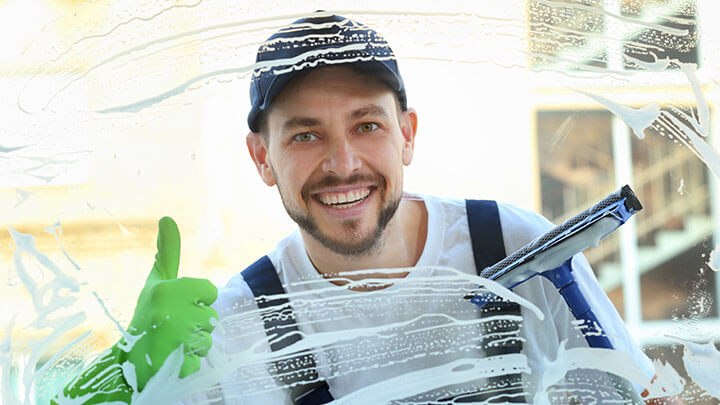 Customer service programs must balance the way your team evaluates their own performance, asks for customer feedback and then uses the information to improve service delivery.
Did you know that on average, janitorial contractors lose 25 percent of their cleaning contracts every year? If your cleaning business is on pace with the rest of the industry—four years from now, the customers you currently serve, aren't going to be your customers.
Additionally, this statistic means your team is working extremely hard to stay the same size. After all, if you grow your business by 25 percent but also lose 25 percent of your business every year—your company remains the same size.
If your team wants to break this cycle, your team must concisely set a measurable goal. For example, your team might set a goal to increase its customer retention rate by five to ten percent. In order to reach this goal your team must:
Evaluate Current Customer Retention Strategies
As you review your customer service program, take a close look at what your team is doing and why. Think of these practices in terms of cause and effect. When your team delivers a specific cleaning service or post-visit follow up, how does it affect your team's customer retention rate?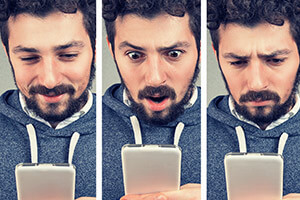 If this concept seems a little abstract, try personalizing it by inviting each team member to imagine one of your customers. Ask your team to imagine what the customer looks like when they are happy, satisfied or upset. If your customer is happy:
Did your team members arrive on-time?
Has your team delivered a consistent clean?
What is your team's average response rate to customer questions and maintenance?
How professional are your inspectors, supervisors, and cleaners while on-site?
How security-conscious is your team when they leave each service location?
Use the questions above to build a customer profile for each potential mood. Through this exercise, employees can see how their actions or inaction affected the company's ability to retain individual customers.
After all, forgetting to lock the facility after cleaning once, could be considered a small hiccup. Forgetting to lock the building regularly is a problem. The good news, fixing service delivery issues flagged by your own team is much easier than responding to clients in real-time.
Collect Customer Feedback Surveys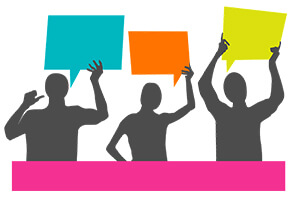 If you want to retain customers, you must ask them how you are doing. Why? Because if you really want to understand how a person feels—you must ask them. Their insight will help your team effectively prioritize the changes you make to your service delivery.
Use the profiles you created in the last section to help you think about the types of questions you want to ask your customers. As you design your customer feedback survey make sure you include a combination of closed and open-ended questions.
As you write out your questions, also consider how you will analyze the customer satisfaction survey results. For example:
Demographic questions help you quickly categorize the survey results.
Satisfaction scales help you quantify your customer's feelings toward your service.
Open-ended questions let respondents explain why they are satisfied or dissatisfied.
At the end of your survey, explain how the results will be used. Although anonymous surveys typically collect more honest feedback, you can give your customers the opportunity to identify themselves. If they trust you with their name, make sure to follow up with them.
However, if your customer chooses to remain anonymous, remember that your "follow up" is measured in the way you change your service delivery. If you ask for feedback and then do nothing with it, existing customers will feel unlistened to.
Align Your Team
As you review the customer satisfaction survey questions and the feedback you collected, you must decide what changes to make. Once you finalize the "what," the "how" and the "why" these changes are happening, you must communicate this information to your team.
If you tell your team that you are going to realign your entire customer service program, you might overwhelm them. Instead, break each of the following categories into smaller chunks and then assign each chunk to a specific group or individual. For example:
Consistent Products and Services: In terms of service, you need to confirm that you have set your team up to be successful. Janitorial business owners must confirm that the cleaning contract is priced in a way that gives your team enough time to deliver the quality work your customer was promised while still turning a profit.
Cleaning Training Program: In order to be both accountable and productive, supervisors, cleaners and inspectors must understand how their work will be evaluated by the team and the customer. Once everyone is on the same page, teams can identify the best cleaning chemicals, equipment, and techniques to use.
Customer Service Skills: As your team will be cleaning locations owned by your customer, you need to talk to your employees about the professionalism they need to display while on-site. From the clothes that they wear to the way they interact with the building's patrons—their actions reflect back onto your company.
Marketing Strategy: Cleaning business owners must confirm that their company's sales and marketing efforts are attracting the right types of customers. After all, if you attract a customer that you aren't ready to properly serve, it hurts the customer's experience which also hurts your customer retention rate.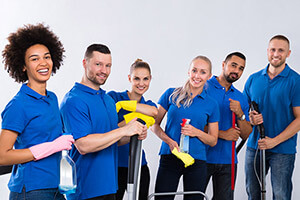 For example, if your team specializes in construction cleaning but is approached by a dental office, you must consider the difference in the service, tools and training your staff will need to be effective in the new setting.
If your team is ready to take on the challenge, it means you are ready to expand your product offering. If not, this is a good time to consider what changes you need to make in the four categories listed above so that you can properly serve those customers.
As you work through this process, you show customers your commitment to their best interests. As a cleaning business owner, you will see how increased customer trust improves your overall customer retention rate and how it helps your business grow.
Learn how our mobile and customer survey solution will help your team improve your service and follow up for customer retention.