Tired of New Year's resolution insanity? Instead of failing again, try setting and achieving your janitorial goals as a team.
According to the History Channel's blog, people have been making New Year's resolutions for 4,000 years. Today, an estimated 45 percent of Americans make New Year's resolutions but only 8 percent successfully achieve them.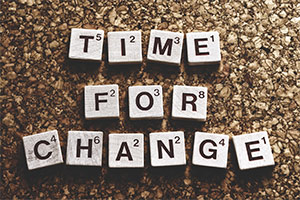 If you fall into the 37 percent that make resolutions and fall short, maybe it's time to try a different approach. When setting this year's janitorial goals, look for ways to enlist everyone in your company to help. After all, business goals are typically too big for any one person to achieve on their own.
Once you have clearly defined the goal, help every employee understand how their work performance factors into achieving that goal.
As an example, imagine you are a building service contractor looking to grow your business by 25 percent in 2019. Your sales team will be a big part of that, but let's look at how two other departments can help as well:
Human Resources
If your sales team is planning to sell 25 percent more service contracts or supplies than last year, then your human resources team will need to stretch their fingers and move people around like in a giant game of Tetris.
To further our Tetris analogy, the game speed is determined by the sales pipeline. Meanwhile, it is up to the HR department to answer the following questions in real-time: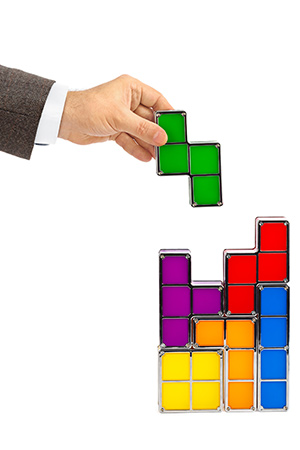 Will current employees (i.e., the Tetris blocks, or "tetrominoes," already on the screen) tasked to complete the incoming projects require additional training?
Will new employees (i.e., the falling tetrominoes) be needed? If so, how long will it take to find, hire and train them?
Will the new employees tackle the new project work, or fill in on older "easier" projects, giving veteran employees the opportunity to use their skills on something new?
If your team decides that hiring is the correct choice, then timing is everything. Start the process too early, and new employees could come on before the project lands, costing your business. (Think of unmatched tetrominoes filling up the screen!) Bring on new employees too late, and you could end up paying overtime to your current employees (also causing tetrominoes to fill up the screen!).
Either outcome of bad timing will hurt the bottom line and adversely affect your goal of growing your cleaning business.
To make this game of "human" Tetris easier, try standardizing the application process. Your human resource department should think about your most successful current employees. Figure out what they have in common, such as:
How long and where did your team look to find your top employees?
How far away do they live from the job?
What kind of transportation options do they need to fulfill the job?
What do they like to do in their spare time?
How do they like to learn new skills?
The hiring process is easier if your sales team is consistently gaining new business because you are always looking for new people. Who knows? Maybe your new hires have the experience to solve your greatest challenges.
Operations
It isn't a secret that commercial cleaning businesses have quite a bit of customer turnover. The average cleaning business loses 25 percent of its accounts each year. So instead of asking the sales team increase their sales by 50 percent (i.e., 25 percent to grow the business, 25 percent to cover the lost accounts), ask your operations team to increase their client retention rates.
A good place to start is to ask cleaning staff and supervisors to start collecting performance data to identify any service gaps. At this stage, customer surveys can also provide powerful insights to customer retention. If your team doesn't already have a janitorial software solution in place, now may be time to invest.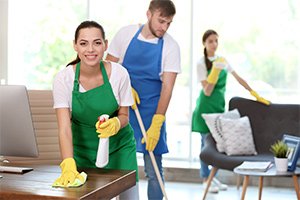 Next, your janitorial management staff can use data, identify trends and prioritize changes in day-to-day operations. By monitoring the results of each change, your team can continue prioritizing additional changes. Over time, this process will help your team further develop your brand of excellent customer service.
As customer retention rates increase, your operations team can start helping your sales and marketing teams find more qualified leads through a customer referral program or word-of-mouth campaign.
Michael Jordan once said, "Talent wins games, but teamwork and intelligence win championships." The same is true for your janitorial goals. Alone, you can accomplish many things. But if you want to tackle larger, more complex goals, you need your entire team working with you.
Learn how you can "recruit" your clients to your janitorial team by streamlining communication on work orders.