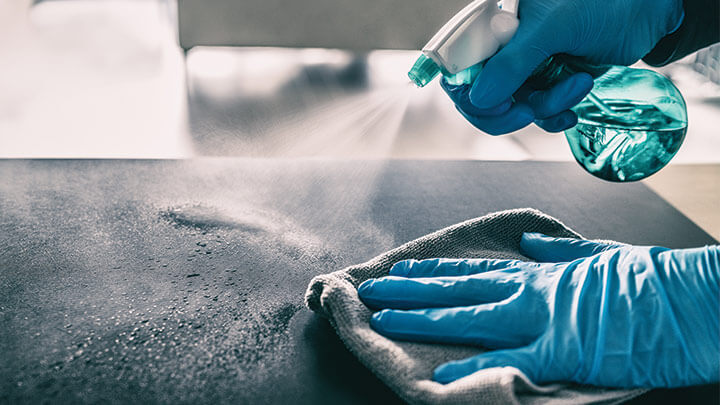 Are you looking to increase your cleaning services promotion and cleaning lead generation? Perhaps it is time to consider building a referral cleaning program.
When potential customers purchase a new product or service, they ask friends and family for recommendations. According to Jay Bayer, 92 percent of consumers trust an endorsement from someone they know over the company's advertising.
What does that mean for your commercial cleaning company? It means your cleaning company team must build trust with each client individually through excellent customer service. However, great service will not automatically compel existing customers to write a review or refer new customers.
To increase the number of customer referrals you receive, you must create a referral program that is easy for customers to take action. Additionally, your employees must figure out how to ask for and manage each referred customer.
Here's how to get cleaning referrals:
Secret #1: Remember, It's All About Your Cleaning Customers
Although your cleaning business serves another business, that does not mean you are a business-to-business (B2B) company. If you are going to create an effective customer referral program, you must function as a people-to-people (P2P) organization.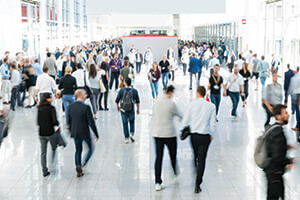 Why? Because a person from your customer's company liked your business' services and people enough to sign your contract. A referral program, asks the person that signed your contract to refer you to other people within their professional network.
As you ask customers to refer friends, remember that your success hinges on the people you choose to involve. After all, customers that are happy with your service will help you spread the word. If you are having a hard time thinking of who to involve, think about your clients that:
Have a customer service story that showcases your team's dedication.
Share your passion for clean spaces.
Recently increased the square footage or frequency of their cleaning contract.
Have already sent you cleaning leads and referrals.
After building a list of names, think about why these customers might want to refer you. If you decide to offer an incentive, make sure it fits your business. Your incentive may encourage loyal customers to re-invest in your business by offering free or discounted services instead of cash.
Secret #2: Invite Your Customer Base To Send You Cleaning Leads
According to Duct Tape Marketing, most customers welcome the opportunity to share their find with friends and family. However, before your clients generate a cleaning lead for you—you must invite and encourage your customers to take action.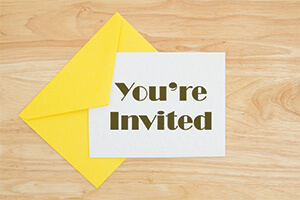 But when and how should you invite your customer to participate in your referral cleaning program? Although customers are typically the most excited about their purchase right after the sale, asking for a referral at this point is premature.
An alternative time could be soon after a client leaves your organization a glowing company review on social media. When you invite customers to take action, you must clearly explain what your clients must take to participate.
Whatever your client referral system looks like, your goal is to increase the number of "warm" leads your sales team receives. As you brainstorm referral campaign ideas, make sure you understand where your customers are meeting and interacting with their referrals.
Additionally, think about how you want your customers to introduce their cleaning referrals to your sales team. If you would like a warm introduction, you may ask clients to send an email that introduces you to the referral.
Secret #3: Thanking and Rewarding Loyal Customers
With so many people involved in your cleaning service promotion, you must be mindful of everyone's contributions. As clients participate in your referral program, it is important to thank and reward customers for their contributions to your success.
After all, each name they provide your sales team is a commercial cleaning lead that will help you grow your cleaning business. As you express gratitude to your customers for each cleaning referral, you must make that person look like a hero.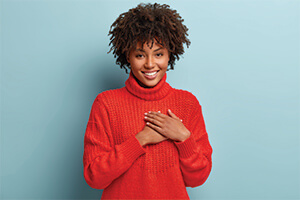 For example, a current customer may recommend your cleaning company because of your consistent service delivery. To make your current customer look good to the person they referred—you must effectively scale your quality control processes.
Likewise, this history of good service helps your team make a strong impression on your newly-referred customer. Given time, you will be able to invite this new customer to participate in your cleaning service referral program.
As you follow this cycle, you can find clients for your cleaning services. Over time, this process will also help you reduce the costs associated with acquiring new clients. These changes create a strong foundation on which you can expand your cleaning business.
Is your custodial team ready to enhance the cleaning referral programs you offer? If your answer is yes—make sure you have scalable cleaning software in place