Looking to improve your team's quality control? In the first article of a three-part series, learn what role managers play in setting your team up for success.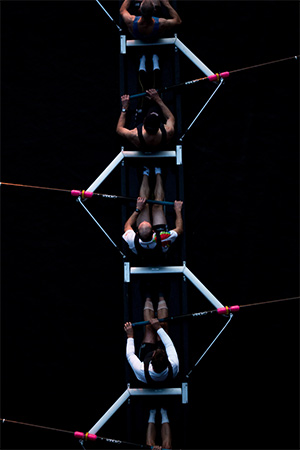 For both in-house and contracted janitorial teams, it's no secret that delivering a consistent clean is a huge component of customer service. But quality work isn't something your team entirely owns. While your team may control 100 percent of the delivery, your facilities' patrons have the final say.
So, what's a custodial team to do? The answer is simple: Find ways to set your team up for success in every step of the project. If that sounds daunting, there is good news! Setting your team up for success doesn't rest on any one person. It takes a team.
In this three-part blog series, we will discuss how your cleaning team can be successful at every stage of the job: (1) pre-cleaning, (2) during cleaning and (3) at the final inspection. The checklists presented in each article are not designed to be comprehensive, but rather to help you talk about and improve your quality control program.
We'll start with the pre-cleaning checklist.
Managing Goals, Priorities and Budgets
To set your team up for success, you as a manager or team member must align each cleaning project's scope of work (SOW) with your budget and set clear priorities. Why? Because underfinanced cleaning projects with a muddled vision create challenges for your team before anyone picks up a mop.
Although the odds of getting your dream budget for a project are low, that doesn't mean your team can't be successful. To effectively set a project's budget, managers must understand the project's overhead costs. And these costs are directly affected by the following items in this checklist — recruiting, training and inventory.
Recruiting
According to a recent survey by Facility Cleaning Decisions, labor is consistently the largest operational expense in any cleaning project's budget, which means hiring the right employees is crucial.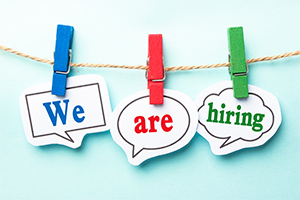 Remember that there are costs associated with promoting open positions, interviewing all the candidates, facilitating the new hire paperwork and training each new hire.
Unfortunately, the new hire process, if left unchecked, can adversely affect your existing staff. When managers take on the added work of finding and interviewing candidates, the rest of the staff is trying to keep up with the workload.
At first, paying overtime can boost morale, but eventually it can lead to burnout and turnover, which will only compound your hiring needs.
Training
Let's face it: Professional cleaning is different from cleaning your own home. The equipment, chemicals, quality control standards and safety protocols are different for professional cleaners, which means handing them a cloth, broom or mop on their first day will not yield the quality results your team is striving for.
In fall 2018, the San Francisco Bay Area Rapid Transit (BART) saw a decline in night and weekend traffic. In response, they reinvested in their cleaning crews, requiring every cleaner to participate in 40 hours of training. Topics included:
Cleaning hazardous materials
Using cleaning products properly
Evaluating their own work
Without proper training, most cleaners would probably use the same quality control standards they learned from their mothers, relying on smell and sight to judge cleanliness. In addition, improper usage of cleaning agents could leave residue or dirt behind, forcing cleaners to attend to the same areas more often.
If you're a manager, you must ask yourself how you would like to "pay" for your cleaners' experience. Would you rather offer structured training (either internally or externally), or just let cleaners learn by trial and error?
Inventory Management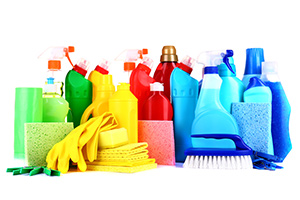 Once cleaners are comfortable using the tools of our trade, it is important to keep supplies well stocked. As Master Care shared in a recent article, running out of supplies hurts your budget. Regular proactive inventory checks can save your team from paying for a rush delivery charge and lost productivity.
Another tip Master Care shared was to reduce the number of specialty cleaning agents. Not only with this decrease the number of agents you must purchase and store, but it will also decrease your training costs.
Remember, a cleaning manager's role in creating a culture of quality control is to set the stage for your team's success. You may think it takes too much time or money. But in the long run, everyone benefits. As operations run smoothly, your team and your facilities' patrons will thank you because they feel cared for. And just think of all the headaches you will save yourself!
This is the first article in a three-part series. In the next article, we will explore the cleaners' role in turn out quality work.
Schedule a free demo today and learn how our janitorial software can help your team create a culture of quality control.