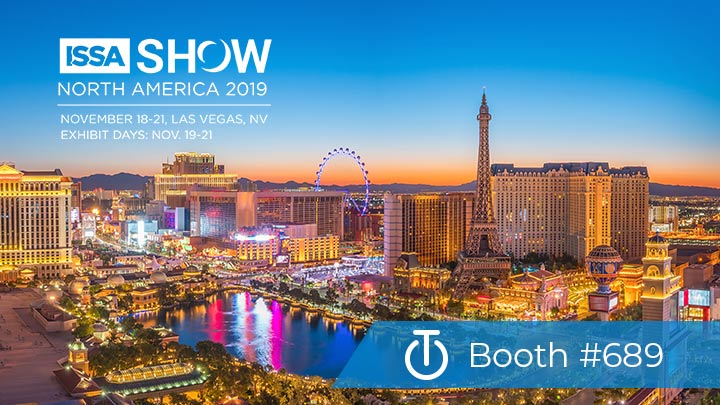 If you are looking for solutions to your team's jan/san challenges at the ISSA Trade Show in Las Vegas, here are three ways you can start preparing today.
The ISSA North America Show is known for bringing 16,000 jan/san professionals to their hosting city. Everywhere you look, there will be cleaning and maintenance solutions for a wide variety of problems and people with a wide variety of industry experience.
With professional development sessions, networking opportunities and industry equipment demos happening from November 18–21, it is important that you manage your time and energy levels throughout the show.
Whether you are preparing to attend the ISSA trade show or another cleaning industry trade show, with a lot of people and events happening it is easy to become overloaded. To reduce the stress of attending such trade shows, here are three ways you can start preparing today: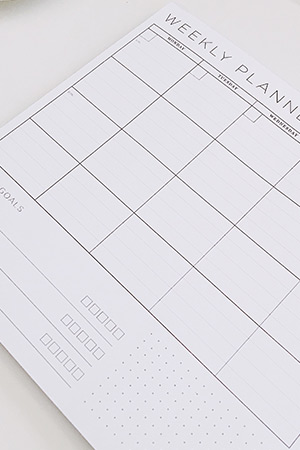 List your challenges: Either by yourself or with your team, brainstorm your toughest jan/san challenges and questions. Once listed, rank them by level of importance.
Pre-show research: As you find ISSA Show resources, list them under the challenge or question they help you solve. Stay open to all resources—one might remind you of a question you need to add to your list of team challenges.
Create a daily agenda: Strategically look at your list; based on the conference hours, duration and the number of team members you plan to send, think about what you can realistically accomplish during the weeklong event.
Although we can't help you list your challenges, we can make your pre-ISSA trade show research easier. If you are preparing to attend the ISSA North America Show 2019, there are three different types of resources the show offers:
Professional Development
If you are looking for the easiest place to start your ISSA Show research, look at the various education sessions and certifications offered during the conference. Read through the ISSA Show session titles, descriptions and presenter lists. Do any of the sessions answer your pre-show questions?
Once you find a potential session, no matter where the challenge or question is in the rankings, add the event to your pre-ISSA trade show research list. By compiling your research this way, you are creating an already prioritized personal show resource directory.
When it comes time to add these events to your calendar reminder, consider including the following information:
Add the link to the specific session.
Hyperlink the presenter's name with their LinkedIn profile.
Copy and paste ISSA's session description into the calendar reminder.
List your goals and any pre-session questions you might have.
Whether you choose to download the information directly to your device or print it out, capturing the information this way will make it easier to work offline while you are at the conference. After all, you will be competing with 16,000 other industry professionals for internet access.
*Pro Tip: While you are hyperlinking the presenter's name to their LinkedIn profile, send them a connection request. The personal connection will enhance the session.
Networking Opportunities
In addition to professional development events, the ISSA Show schedule includes networking events. The events provide you the opportunity to meet a lot of people in a short time. To prepare yourself, make sure you have a stack of business cards and a pen.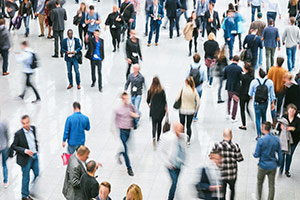 Every time you collect someone else's business card, use the pen to write a quick note to yourself. In the note, include where and how you met the person and if you promised any deliverables.
The real-time effort will make it easier to follow up with and impress the jan/san professionals you met. You never know how peer-to-peer networking could help your team solve your toughest challenges.
*Pro Tip: If you want to maximize your networking experience at the 2019 ISSA North America Show, between now and November 18, set a weekly goal to digitally connect with five new jan/san professionals.
Demo Industry Equipment
Another great place to find the answers to your jan/san challenges is the ISSA trade show floor. At the 2019 ISSA Show, the trade show floor is expected to cover 250,000 net square feet! With abundant options, your team can confidently find the right cleaning and maintenance solutions for any of your team's unique challenges.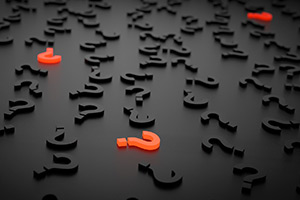 In order to maximize your time on the ISSA trade show floor a little pre-ISSA Show research can go a long way. Start with your initial list of challenges your team is facing. Are there any products on the market that you have previously discussed as a team?
If your answer is yes, check out ISSA's exhibitor list or ask the representative you have been working with if their company plans to exhibit at the show. If the company is exhibiting, add the vendor and their booth number to your show agenda.
*Pro Tip: The CleanTelligent Software Team will be at booth #689. Whether your team is an in-house or contracted janitorial team, we hope you will come visit us at the 2019 ISSA Show so we can discuss your team's quality control needs.
Still need to register for the 2019 North America Show? You are in luck—to claim your pass, all you have to do is fill out this form. Once submitted, we will redirect you to a link where you can register for your free pass directly with ISSA.