Change can be intimidating. Here are a few things you can do to ensure you and your commercial cleaning business tackle change successfully in an industry that continues to evolve.
"The only constant in life is change."
You've probably heard this saying many times. But if change is the one thing in life that is unavoidable, why can it be so hard to deal with when we're faced with it?
The answer is fear: Our fear of change can hinder our ability to embrace new and better things and focus our attention on something much more disengaging — the unknown.
In the workplace, nothing has greater potential to cause failures, loss of productivity, or decreased quality than change, and yet nothing is as important as change to the survival of your business. In the cleaning industry, change can come in many different ways. From new tools for cleaning to new regulations, the cleaning industry is evolving and your company has to do the same to keep up and succeed.
Here are a few tips we've put together that can help you and your employees embrace positive changes in the workplace.
Tip #1 — Acknowledge the Change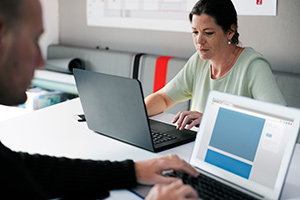 The first and most important thing you can do when facing unsettling change is to acknowledge it. Once you've recognized and accepted the change, it'll be easier to manage.
For example, you may decide to implement new equipment, software programs, or methods to manage everyday tasks. This may require more training for your employees, who may not be too excited to use or do things they aren't familiar with, especially if they've gotten things done differently for a long time.
If they're permanent changes, make sure your employees understand that the changes aren't suggestions, and let them know that they'll be provided with the resources they'll need to transition successfully.
Tip #2 — Communicate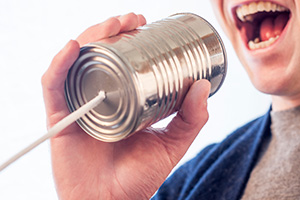 Communication, communication, communication, followed by more communication.
Communication cannot be an afterthought, or passed off to someone else or to a specific department. Working to implement changes requires an effort by all leaders and employees to focus on great communication. If employees are effectively communicating their fears to co-workers and leaders within the company, those concerns can be addressed and calmed through more communication.
In a commercial cleaning business, employees may not get to see or speak to management in person as often as other employees from other industries can. Software like CleanTelligent can help facilitate communication for cleaning businesses.
Tip #3 — Know How Transitions Work and Have Realistic Expectations
Here's a good analogy someone once shared about change: When you first jump into a swimming pool, it often doesn't feel good because it may be a little colder than you expected, but if you stay in for a few minutes it begins to feel better.
Did someone warm up the pool, or did we adjust? We adjusted.
Keep in mind that we have the capacity to adjust to change, but that takes time.
Tip #4 — Be Flexible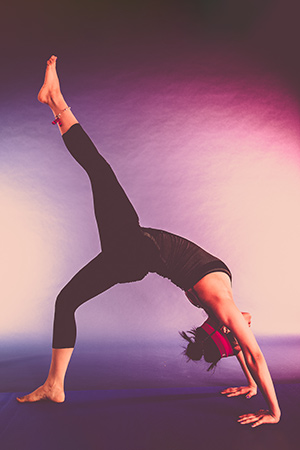 Be flexible and available to take on any new task that might accompany the change. Keep a positive outlook on the opportunity to take on any new challenges and exceed expectations. Approach change with an open attitude of learning.
When you're flexible, even when you may not like the change(s), people will continue to want to work with you. Flexibility gives a greater chance for positive change and growth.
Tip #5 — Get Involved in the Change
If you initiated the change or if you're helping to drive the change, get involved. If you do, you'll understand the rationale and be able to help employees who may struggle with adapting to new changes.
As the end of the year gets closer, we tend to look back and see how well the current year has gone. If we realize there are things we'd like to fix for the upcoming year, we can explore new options and changes to make sure the next year is a successful one.
Keep these tips in mind as you implement or experience new changes in any area of your business or workplace. Remember that fear can come from creating negative scenarios about the future in your mind, so stay positive. It will help you tackle those new changes and also help others around you to stay positive as well.
CleanTelligent Software offers many solutions to help cleaning businesses be successful, such as mobile inspections and work orders. Visit our solutions page to learn more about our cleaning business software!