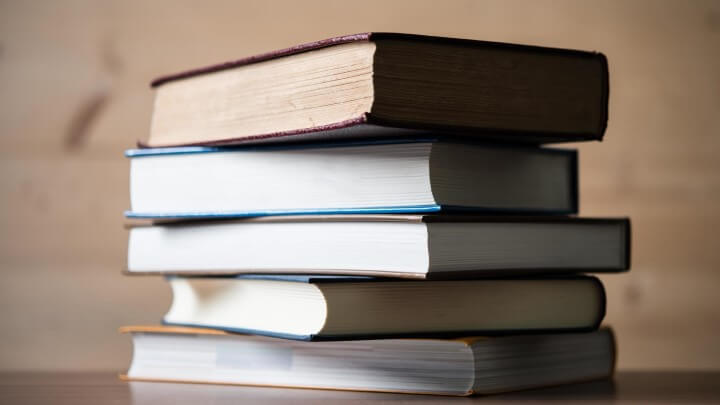 January is a time to set goals, both personal and professional. One of the keys to achieving those goals, is gaining the necessary knowledge to act on them. Business education is not limited just to the classroom. Podcasts, online courses, and books can all give you the information you need to be successful.
Reading is proven to improve focus and empathy, both important skills in business. Financial expert Dave Ramsey says, "Leaders are readers." A statement backed by the fact that 88% of self-made millionaires read at least 30 minutes a day. Books provide an opportunity to gain additional insight and perspective you may not have considered.
After you and your team have made your goals for the year, pick up a book that will give you a new perspective and advice on achieving that goal. We've rounded up 5 of the best cleaning business books in 2022, from sales and marketing to management and mindset.
Book #1: Scaling Up Simplified: Unlock the Master Code to Explosive Business Growth by Recruiting a Powerful Team and Attracting Loyal Customers
If your goal is to grow your organization in 2022, this is the book for you. It covers multiple aspects of scaling and provides actionable tools to do it. "Scaling Up Simplified" is all about growing your business by hiring (and keeping!) the right people to help you do it.
The employee turnover rate in the cleaning industry is 400%, creating lost profits and headaches for management. This book contains great information about how to achieve company alignment, and how to invest in training. The lessons from "Scaling Up Simplified" will help you battle that turnover rate.
Book #2: Metronomics by Shannon Byrne Susko
Instead of diving into a specific aspect of business, like marketing or company culture, Shannon Byrne Susko lays out a system you can use to benefit every part of your business. Learn how you can streamline your organization by using the Metronomic system.
The principles in "Metronomics" can be scaled to a business at any stage of development, whether you have a handful of employees or hundreds. Instead of having a different system for every department, use "Metronomics" to build a system that works for all of them.
Book #3: Insightful Selling by Adon Rigg
Unlike other books on our list, "Insightful Selling" is written by a cleaning industry expert, Adon Rigg. Rigg specializes in simplifying sales and marketing for cleaning businesses by selling the value of clean. Some of his best advice can be found in this book. Though a few years old, the information in here remains helpful and relevant.
"Insightful Selling" focuses on teaching you the S.A.L.E.S Formula, a way to create and hold customer value in the cleaning industry. Taking Rigg's advice, and leveling up your marketing means more sales and more success.
Book #4: Raise Your Game by Alan Stein Jr.
Ever wonder how high achievers get to the top and stay there? Performance coach Alan Stein Jr. breaks it all down in "Raise Your Game". This easy-to-read book encourages you to take a deeper look at who you are, who you want to be, and what it takes to improve.
By following the guidance in "Raise Your Game", you can adopt the habits of high-achievers and become one of them.
Book #5: Think Again: The Power of Knowing What You Don't Know by Adam Grant
If we have learned anything over the last two years, it's that change is inevitable. In Think Again, organizational psychology expert Adam Grant educates on adapting and changing to meet new circumstances in a business environment.
This is a great book about mindset and flexibility, two factors in business success that seem more important than ever.
Books for Starting a Cleaning Business

Most of the books on our list are focused on mindset or scaling an existing business. While any of these books can benefit a business of any size, it helps to have specific steps to starting your own business.
To start a cleaning business try "How to Start a New Cleaning Business: Start, Run & Grow a Successful Cleaning Company (Residential and Commercial)" by Angela Neat or check out our step by step guide to starting cleaning company.
Read a Book and Plan for Success in 2022
Setting goals, gaining the knowledge to achieve those goals, and acting on your plan is the key to achieving success and staying competitive in 2022. These five books can add further impact to your business's 2022, by providing actionable advice, unique insight, and powerful motivation.
Looking for other ways to educate yourself in 2022? Join our exclusive email list for 1-2 emails a week packed with exclusive content to help scale your cleaning business!