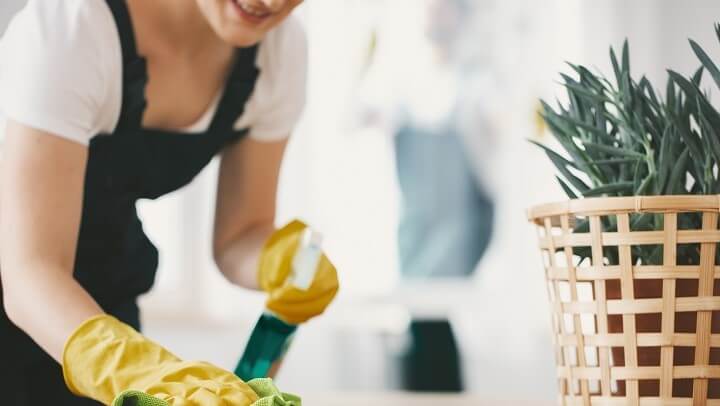 Although this year's National Cleaning Week is behind us, it's safe to say for those of us championing cleaning businesses and janitorial software, National Cleaning Week is every week.
Before COVID-19, many had their standards for a clean room. Now as we work our way out of a pandemic, we may ask, how have those standards changed?
The truth is, having a clean room is more important now than it has ever been before. That's why CleanTelligent formulated content brought to you by industry experts to help you master how to market a cleaning service business, land janitorial contracts, and of course sell the value of clean.
---
"If you truly apply yourself… you can excel."
As industry expert Joel "The Doc" Craddock, President of Doc's Facilities Solutions and Master Trainer points out, you may be surprised by what applying yourself to the cleaning industry can teach you. Not to mention, with spring cleaning fast on the horizon, now is the time to motivate your employees to discover what furthering their knowledge of the cleaning business could mean for them.
---
"It's been the small business owners and cleaning professionals like you who are engaging in and changing the way the world views cleaning.
COVID-19 shed a bright new light on quality control for cleaning services and cleaning business software. New legislation has led to big changes in the national cleaning industry, this is in part due to the International Sanitary Supply Association's efforts to drive home the value of clean and importance of a healthy and safe workspace. These changes are long lasting and will continue to leave an impact on the importance of your janitorial contracts and use of cleaning business software in the years to come. Take a look at the video below to learn why.
---
"A quality control program is essential; it's vital if you want to have a long-term relationship with your customer."
Consistency is clean for your cleaning business. This is made even more possible by the use of janitorial software to keep communication at the forefront to support successful business growth and happy customers. It's important to know how to market a cleaning service business in a world with such fast-paced competition. Stay ahead of the game by mapping out the key elements that are essential for your business to be successful. These can include a closer look at your janitorial inspection and determining how cleaning business software can propel your company forward.
---
Click here to read more about CleanTelligent's work order software and what it can do to help your business find consistency and in return build more loyalty with your customers.
---
"Something over the last year that I want to highlight… is those who have taken a proactive approach versus the reactive."
So how do you build team loyalty? Put your best foot forward and know how to market a cleaning service business to the post-pandemic mindset. Every employee you bring on your team will become a member of the heroes of clean continuing to ensure a safe environment many can experience without the stress of an unsanitary space. Every customer will put more trust in your team for a job done well when you stay ahead of the curve by taking a proactive approach.
---
"We want to talk about the outcomes. Not what you do… but the outcomes of what you do."
Another form of being proactive is to analyze the possible outcomes of your quality control plan for cleaning services. ISSA gives us an in-depth look at the Value of Clean and the importance of taking that service to every current and potential customer. Set yourself up for success by intentionally marketing your cleaning business with the outcome in mind and driving word-of-mouth customers right to your door.
---
Continue to spring forward with your cleaning business by supporting your business structure with the best janitorial software with CleanTelligent. Click here to watch our full NCW Educational Mini-Series and define the next steps for your cleaning business.