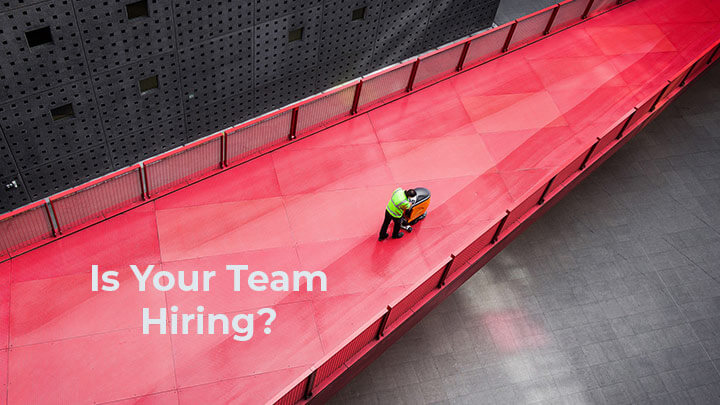 Are you hiring employees for your cleaning team? Use these three simple tips to make sure your job description acts as a talent magnet.
It doesn't matter if you are part of an in-house or contracted janitorial team, employee turnover is one of the biggest challenges facing the cleaning industry. Especially when you consider the amount of time and energy your team spends:
Writing and designing the "now hiring" ad.
Reviewing resumes and interviewing candidates.
Filling out the new hire paperwork.
Training the new employee.
Don't forget, cleaners must deliver the same workload until a new hire's cleaning efficiency and productivity match the skills of the last employee. If the interim is left unmanaged, it can weigh on your team's energy and morale—further affecting your employee turnover rate.
The best tip for hiring staff for a cleaning company or team is to determine the outcome your team is striving to deliver. It will give you perspective as you work your way through the hiring process. Now instead of trying to attract a warm body, you will focus on finding talented people.
Here's how to write a job posting that will help your cleaning business or team attract and retain the right potential candidates:
Section One: Introduce Your Cleaning Service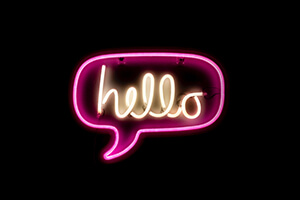 If you were to meet someone in person, you would shake their hand, say "hello," and introduce yourself. However, when you are looking for a new hire, their first impression of your team will be the job posting.
Use this opportunity to explain why your team exists. For example, if your in-house or contracted janitorial team is obsessed with protecting your building patrons' health—briefly explain what the value of clean is and how it impacts your community.
This explanation will provide a frame of reference for your potential team member as they read the rest of the job posting. It also shows applicants that your team's culture focuses on the outcomes of cleaning, setting expectations for your day-to-day janitorial management style.
As the job advertisement is shared through social media, various job boards, an in-person job fairs, your team's why will work as a talent magnet. The people that understand and feel the same way about cleaning will feel compelled to apply.
Section Two: Summarize the Duties of a Cleaner
Once a potential applicant understands why the job is important, it is important to explain what the job requires. For many janitorial managers, this is the most familiar part of a written job posting, which is why many simply skip to this section.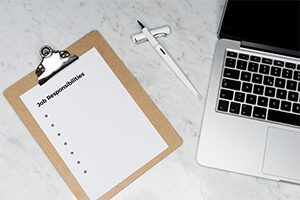 The trouble, too many custodial job descriptions simply say, "Clean and sanitize toilets, sinks, and restock bathroom supplies." Although job seekers have to know that cleaning the bathroom is part of the job, this description doesn't connect the responsibility back to your team's goals.
Instead, update this bullet point to read, "Clean and sanitize toilets, sinks, and restock bathroom supplies to create a pleasant bathroom experience for our guests." The addition explains what and why the task is important—helping you attract and hire the right people.
Section Three: Layout Your Application Process
In the last section of your job posting, make sure you explain your cleaning team's application process and projected timeline. This customer service best practice will let top talent know what to expect from your team before they are potentially offered a job. For example:
How would you like applicants to apply?
What documents (resume, cover letter, and/or references) should they submit?
How many rounds of interviews will successful candidates need to schedule?
In order to receive an offer, will they need to pass a drug test or background check?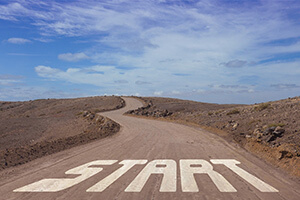 The additional information will help the candidate mentally create a path that goes from submitting their documents to successfully accepting your job offer. Once they see that path, they will be ready to hit the "apply" button and start their journey with your team.
Remember, a job posting is more than a job title and a list of tasks, it is an invitation to join your team and work toward the outcomes of commercial cleaning. When your team invests the time to create this process—your strong recruiting advantage becomes an effective way to reduce labor costs.
Pro Tip:
Janitorial management software
can help to effectively train your new employees by walking through inspection procedures and digging into the details of each janitorial task