There are a lot of tools and cleaning equipment designed to help your business succeed. Let us help you pick the right ones for your business.
It's officially February and the Winter Olympics are underway! Athletes from all over the world are preparing to compete and represent their country on one of the biggest stages possible.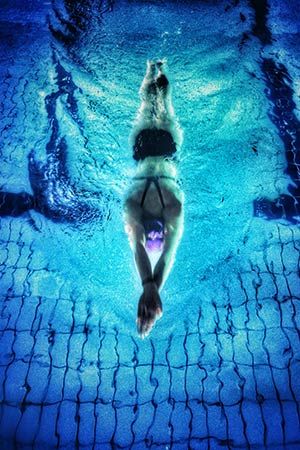 Preparing for an event like the Olympics is not an easy feat. It takes hard work and an intense and incredible amount of mental and physical training. And just as the athletes' exercise regimens and training methods have evolved and improved over time, so has their equipment evolved and improved, from the machinery they use to train to the equipment they need to compete. Examples include snowboards and track shoes.
Another example is the suits swimmers use for the Summer Olympics. Almost every four years, a new suit is unveiled, designed to help swimmers better cut through the water and swim even faster.
Maybe you're asking yourself, how does this apply to my cleaning business or my job as a cleaner? Well, just as countries are willing to research and invest in the best equipment and tools for their athletes so that they're able to perform at their highest level, you also must be willing to do the same.
Why, you may ask? There is competition in every industry, not just athletics. Other companies are investing in the best tools to help them succeed, and if you're not doing the same, you're not winning, much less really competing.
Start Competing
You want to make sure you're using the best cleaning equipment and tools to stay above the competition. There's a variety out there for you to choose from, and the task can sometimes be overwhelming. How can you make sure the equipment and tools you choose are the best for your business?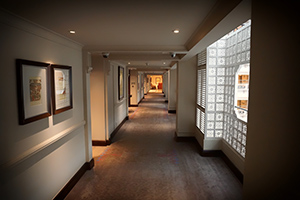 In a Cleaning and Maintenance Management (CMM) article, Director of Training for Kärcher North America Richard Bodo talks about "right-sizing" the equipment you and your cleaners use.
He says, "When purchasing equipment, be sure to understand its financial impact on your business. You should have a good understanding of how long it will take to clean the areas while using that particular equipment. It may shock you to see the impact of even small changes in equipment size and productivity on your business."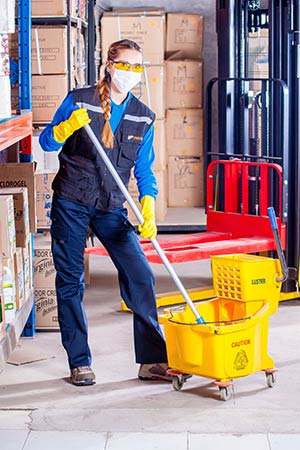 Bodo goes on to explain that it is important for you to calculate the size of the areas you are cleaning. You can do this yourself using a measuring tape or by getting a hold of the blueprints. Blueprints may make your calculations easier, especially if you have numerous locations you and your team clean.
Get Ahead
After you get the measurements, you need to then consider the density of each of the spaces. Are you cleaning office buildings with cubicles, or schools with classrooms full of tables and desks?
"Understanding the density of the space is important," Bodo says, "because there is a significant difference between how you maintain 20,000 square feet of empty ballroom space versus 20,000 square feet of cubicles."
Knowing the density of each space will also help you choose the best equipment to maneuver through those spaces.
When choosing what will work best for your business, you also need an understanding of what to expect from a piece of equipment. There are a few resources to help you with that, such as ISSA's 612 Cleaning Times booklet. Bodo recommends the 612 Cleaning Times, which gives you information about specific equipment as well as "a good baseline for cleaning productions rates." He says, "For people managing cleaning operations, this is a go-to tool when calculating how to clean and how long it should take."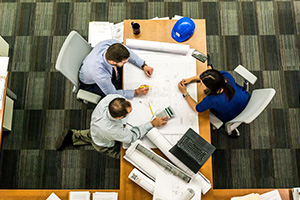 Another important tool that may sometimes be overlooked — because it doesn't really come to mind when you hear the word "equipment" — is software. We've written before about the benefits of finding and investing in a janitorial software solution to help simplify your daily tasks as you manage a cleaning business. We think it's important to mention it again because it can really change the game for you as you compete with other businesses.
Software solutions like CleanTelligent help your business run more efficiently by eliminating paper trails, facilitating communication between you and your employees, detecting cleaning issues before your clients notice, and more, all of which help your company better compete in this industry. Do your research and get informed before deciding on the software that would benefit you and your business the most.
Finish Strong
Businesses that plan for growth are more successful than those that are happy to stay still. Keep up with developments in your sector, follow consumer trends, and invest in new technology. The equipment and tools you invest in can and will make or break your business. Just like Olympians, don't be afraid of the competition and to aim for the gold!
CleanTelligent Software offers many services to help cleaning businesses be more successful, such as mobile inspections and work orders. Learn more about our cleaning business software on our solutions page!