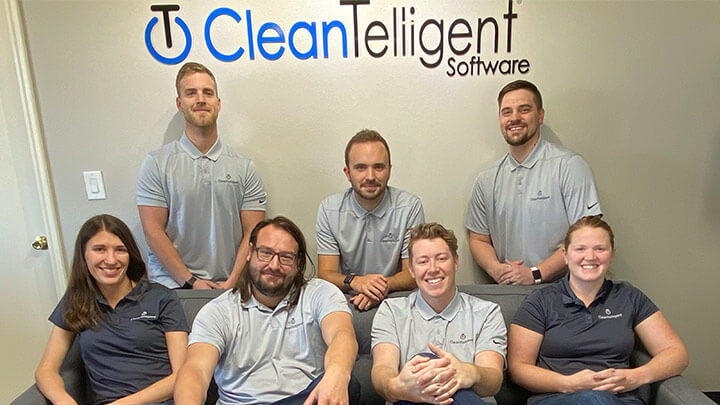 The key to having a successful 2019 ISSA North America Show is knowing how to implement what you learned into your team's 2020 janitorial/maintenance plan.
Congratulations! You survived the long walks through the Las Vegas Convention Center to see the latest commercial cleaning innovations. You also made it home, just in time to enjoy your Thanksgiving celebration with friends and family.
Now that you have had a second to catch your breath, it's time to digest what you learned at the ISSA North America Show. The good news, if you process your experience for the show into bite-sized chunks, you can use the information to help your staff write your 2020 janitorial/maintenance plan.
Outlining Your 2019 ISSA Convention Experience
To get started, pull out the list of challenges your janitorial team made before the ISSA Show 2019. For example, your list could have included challenges like:
Protect new and existing employees from injury by strengthening your team's training process.
Explore how your team's existing quality control program could be optimized with software.
Safeguard project margins by increasing your team's janitor retention rate.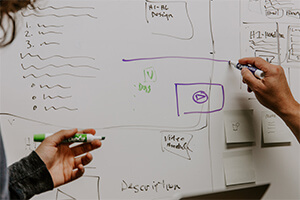 Now, under each challenge, list all the possible 2019 ISSA Convention resources that could help you solve that specific challenge. Remember what you learned in the education sessions you attended, the products you found on the ISSA Trade Show floor, and the new contacts you met during the show.
For example, under the challenge, "increase employee retention rate," you could add the Marvelless Mark Kamp's reminder to check egos at the door. After all, if bands or companies want to keep their best people, every employee needs to know that they are contributing to your organization's goals and are appreciated.
*Pro Tip: Due to travel expenses, it may not be possible to send your entire staff to the ISSA Show North America. However, this doesn't mean they have to miss out on the professional development opportunities the show offers. Instead, schedule some time to present what you have learned.
Reaching Out to Your ISSA Show 2019 Contacts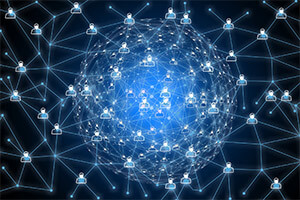 While you were at the ISSA Convention 2019, we hope you had the opportunity to meet and exchange contact information with a variety of facility managers, cleaning business owners, janitorial distributors, and manufacturers from around the world.
The introductions you made at the ISSA Trade Show are a great starting point. However, for these relationships to blossom, you need to invest some time in personalized follow-up. To get started, set a weekly reminder to reach out to at least one of your new contacts.
Whether you reach out by phone, email or social media, you might want to spend some time thinking through your initial post-janitorial convention communication. This practice can help calm any nerves and keep you from getting tongue-tied. As you prepare to reach out, consider the following ideas:
Remind them where you met
Briefly explain what intrigued you about your in-person conversation
Talk about how you might help each other over time
By continuing the conversations, you started at the 2019 ISSA show, you open a world of possibilities. From expanded networks to sharing knowledge and experience—think of all the team or industry challenges you could solve. The possibilities are endless, all you must do is put forth a little effort.
*Pro Tip: Watch for opportunities to introduce and include your staff in cleaning industry conversations. These experiences will help everyone in your organization, from your frontline professional cleaners to your managers and supervisors, gain a broader industry understanding.
Action in 2020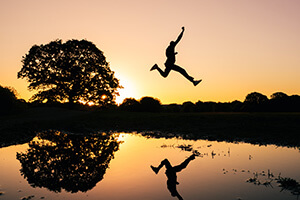 To continue your team's forward momentum, you could easily repurpose the research and information you gathered for any one of 2019's janitorial conventions and turn it into your organization's 2020 janitorial/maintenance plan.
Start by revisiting the challenges listed in the "Outline Your Experience," section of this blog. You could easily transform those questions and challenges into your organization's 2020 goals and objectives. For example, one of your overall goals for 2020 could be, "Streamline our existing quality control program."
Now, imagine what kinds of success your team could have through an improved quality control program. For example, one result of an optimized quality control program is decreased in labor costs. In order to reap and measure that benefit, your implementation process could include the following tasks:
Evaluating your staff's cleaning schedule on a daily basis. If you have allotted three hours to take care of an area, but it is consistently taking longer, managers and frontline cleaners must understand what is happening and why. Armed with this knowledge and data, you can work together to find the appropriate solution and effectively re-balance the project's budget.
Improve your organization's average inspection score to 90 percent. By improving your efficiency on your first cleaning pass, your cleaners reduce the time spent going back to a location to fix a deficiency—freeing up your cleaners to tackle the next space. To effectively reach this goal, your team may need to have more training.
Decrease the time your crew spends preparing reports. Did you know that our Inspections, Work Orders, Building Intelligence and Reporting solutions have all won ISSA Innovations Awards? Instead of manually calculating results, watch the latest innovations and industry trends to find cleaning and maintenance solutions that allow your staff to work smarter.
*Pro Tip: At first, this kind of oversight may feel uncomfortable for both professional cleaners and managers. However, persevering through the discomfort will help your entire team understand how their decisions affect the projects and the communities they work in.
The next time someone asks, "What kind of value could you glean from attending a show for cleaning?" Show them the process you used to build your 2020 project plan. Then explain how the pre-show preparation before, during and after any janitorial convention serves as an investment in your janitorial team's success.
If we missed each other at the 2019 ISSA show, don't worry, follow this link to learn how our digital solutions can simplify your quality control program.