Looking to improve your team's quality control? In the final article of this three-part series, learn what role inspectors play in delivering a consistent clean.
Even with your team focused on quality control through every step of the project, it is still important to have regular inspections. Why? Because regular inspections provide your team with historical performance data. If there is a problem, you can quickly research what happened and correct the issue.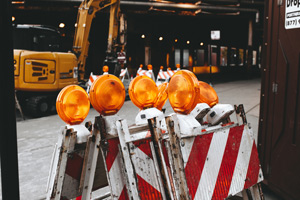 Just as janitorial managers try to remove any roadblocks before a project starts, janitorial inspectors try to identify and remove roadblocks that may prevent a project from ending successfully. Inspectors may even uncover opportunities that will allow your team to work more efficiently in the future.
The following checklist is not designed to be a comprehensive list of items to measure and check off during an inspection. Instead, it's designed to help you talk about your quality control process and how your team might use the data collected during an inspection.
Process Improvement
In a previous blog article, we described "Three Keys to Improving Janitorial Inspections," each of which focused on improving the flow of internal communication so that your team could fix cleaning errors before any building patrons noticed.
Although quickly finding and fixing problems is an important aspect of a janitorial quality control program, the reason for creating a culture of quality control is to help your team work smarter in the future.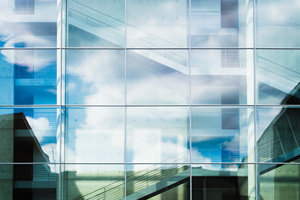 While you're inspecting the "current clean," look for process-oriented problems. For example, imagine yourself standing in front of a row of freshly cleaned windows. How do they look? Are there any streaks or fingerprints left behind? If so, you'd probably chalk it up to a one-time cleaning error.
Now imagine arriving on-site a little early and seeing the window washers working harder than they need to. As they finish, you see they have successfully cleaned the windows, but it took them longer than it should have. You wonder, how can you help this team work more efficiently?
As a team, you could explore the effects that additional training, new equipment, or a different cleaning solution could make in your work. The investment in your team is not only good for morale, but it will help them work more efficiently, which positively impacts your company's bottom line!
Mentoring New Employees
Next, imagine yourself in the shoes of a new cleaner. You may have sat through a few hours of classroom and hands-on training, and now you are staring at your first solo cleaning assignment. Having your work evaluated right off the bat may feel intimidating.
If you are an inspector in a one-on-one setting, you can help new cleaners get up to speed. After you inspect their work, schedule some time to talk with them about the results. As you talk:
Identify Skills That Need Developing: Once you complete the first few cleaning assignments, it is important to evaluate each new hire's skill level after training. Identifying areas of improvement will help new team members quickly round out their skills and techniques.
Highlight a Job Well Done: Take a second to report a cleaner's improvement and excellent work. Why? Because, from the cleaners' perspective, as they learn and master "basic" cleaning skills, their confidence grows, which makes it easier to learn and master more "advanced" skills.
Share Tips and Tricks: As you evaluate each cleaner's work, look for areas where you can share a few tips that will help them — especially new hires — work smarter rather than harder. Doing this consistently will not only help build team comradery but will also decrease the time it takes to train.
While you are discussing the inspection results, return to the area just cleaned and show the cleaner why the issue was flagged. Explain how to correct and avoid the problem in the future. If you can't return to the area, show the trainee side-by-side pictures of what you expect and compare it to what they delivered.
Collecting and Acting on Survey Results
In the janitorial/sanitation industry, we fill our teams with people. And as our teams work to clean facilities for health, instead of just for looks, our roles as cleaners, managers and inspectors transform. We come to realize that our role in the industry is really focused on protecting and strengthening communities.
In addition to your inspection results, ask your facility's patrons to provide feedback. Whether you send formal surveys to building patrons via email or simply make surveys available through a publicly posted QR code, you can start to see what services matter most to the people using the facility.
Survey results give you the opportunity to work with building patrons, customers, other stakeholders and your team. Together, you will have an opportunity to guide and direct your team toward the most efficient processes, which will empower your company to deliver its best and most consistent clean.
Start using our inspection, work order, and reporting capabilities to build a culture of quality control—today!